For over twenty years, Hog Roast Knaresborough have been providing hog roasts and fantastic spit roasted meats to a wide array of clients in a number of varied events. Whether it is a simple gathering of friends at somebody's home, or a lavish garden party in the grounds of an estate with over five hundred guests, there is no party that we cannot host, and we offer a vast range of menus to suit all types of budget. One man who found this out for himself is Jay.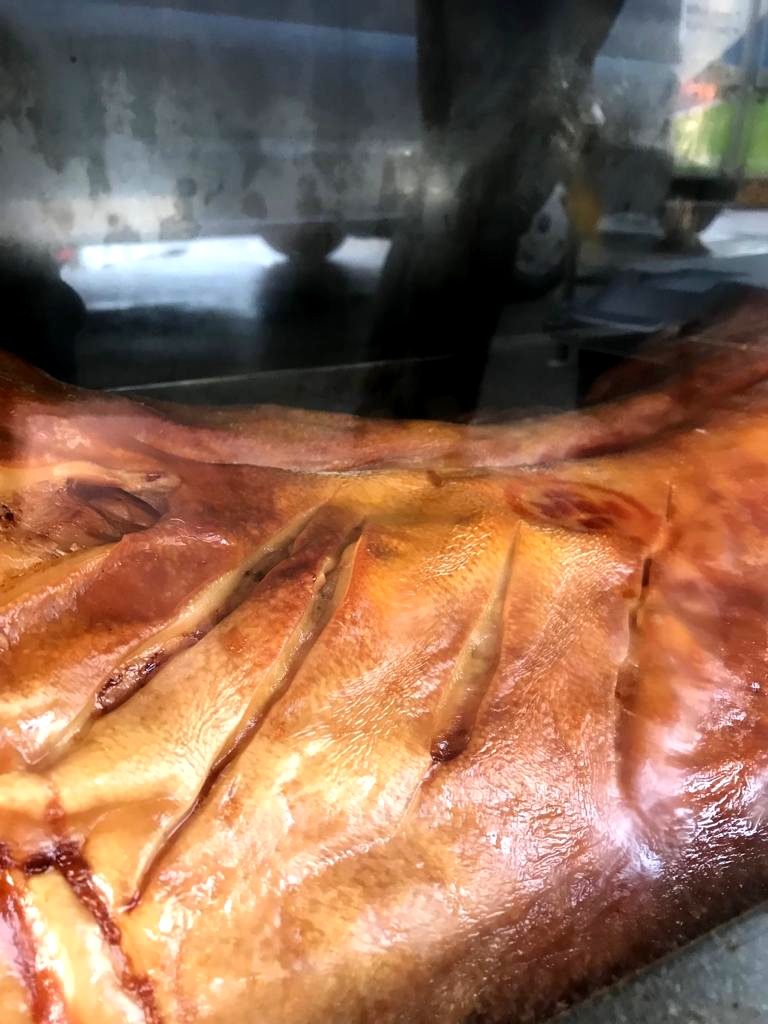 Jay works for Andway Healthcare and recently contacted the team at Hog Roast Knaresborough to discuss the possibility of hiring a Hog Roast for a corporate event. He had seen the glorious Hog Roasts of ours on Facebook, but wasn't sure if he'd have the budget to make it happen. To his pleasant surprise, he found our range of menus on our website and quickly realised that we have options for everyone, and found a menu that was right for him. He chose our first Menu, selecting a Hog Roast for the meat with an option of Vegetarian skewers for the non-meat-eaters.
When the day arrived our chef Jon from Hog Roast Knaresborough got there nice and early to allow the Hog time to roast, and set up the serving table for bread rolls, napkins and sauces. Before long it was soon half past two in the afternoon and time to serve. Jon carved for his 25 guests with a smile and watched their eyes bug wide when they saw how wonderfully golden the Hog looked. In addition to the bread rolls and sauces, guests were treated to the option of coleslaw, new potatoes and Pigs in Blankets to accompany their roast.
Jay was extremely grateful that the event ran perfectly and emailed in the days following to thank us for everything. In his own words – the food was outstanding and much enjoyed by all, and the chefs were extremely professional and polite. If you have an idea for an event, whether it is a private party or a corporate function, then why not give the team at Hog Roast Knaresborough a call? You'll be amazed at what we do.