Yorkshire's Best Hog Roast Caterer
Hog Roast Yorkshire, catering at its finest brought to you by Spitting Pig Yorkshire. We provide the best hog roasts and freshest salads along with great service throughout the length and breadth of Yorkshire. Add to this our fantastic prices and you have a winning formula. Whatever event you are planning please give us a call and with our many years of experience we will be happy to help in any way we can. We are based just outside Leeds and provide hog roasts in Leeds and all over Yorkshire.
Hog Roast Leeds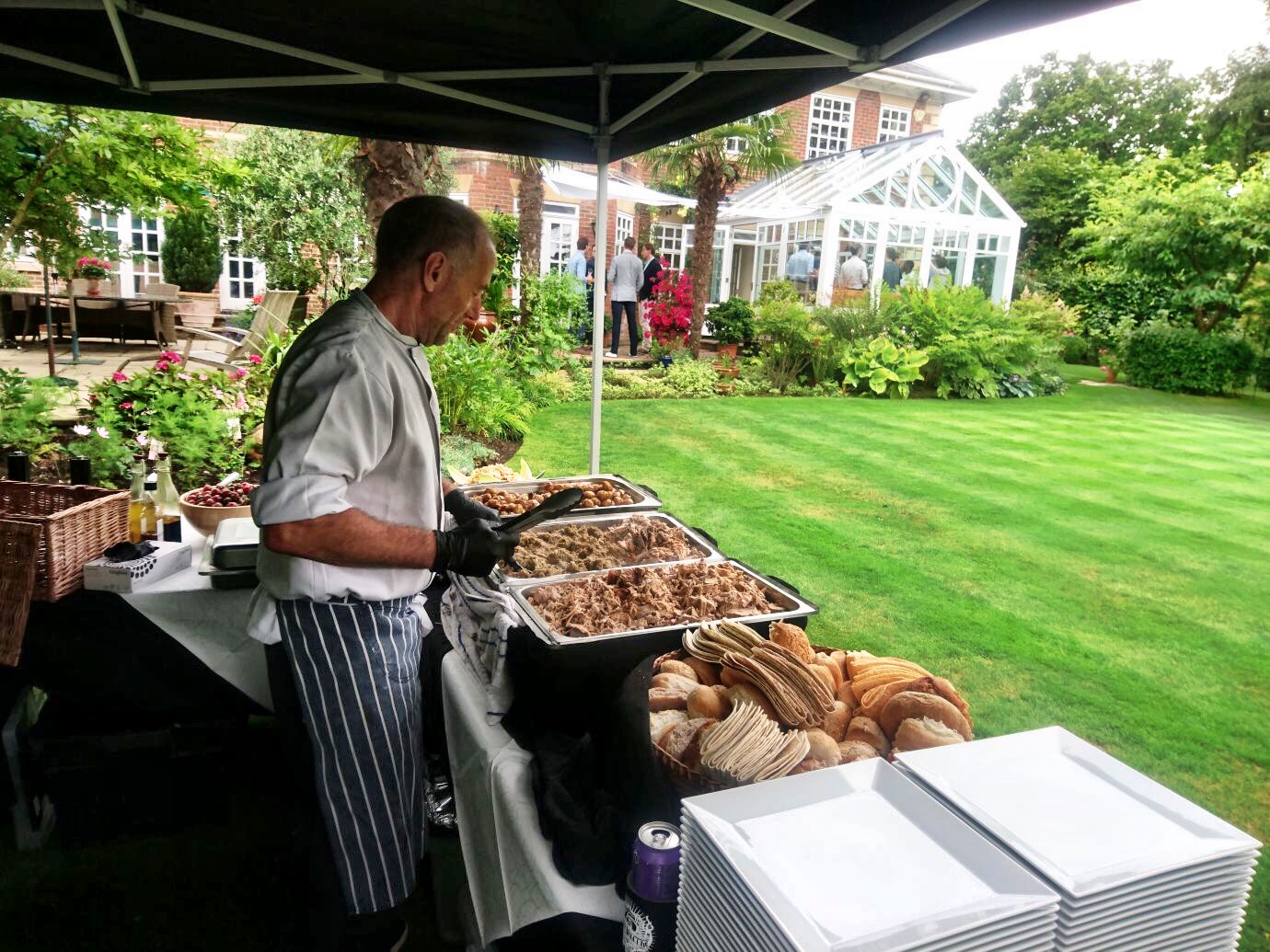 In today's world, the amount of time many of us get to enjoy ourselves is lessening and lessening – due to work and family commitments. This places a large emphasis on making sure that quality and leisure time spent with family and friends is utilised to the full. Here at Spitting Pig Yorkshire, we don't believe in simply getting the job done – instead, we push to create stunning food, which is served with a standard of service which restaurants can only hope to aspire to. By adhering to a few solid rules, our food and catering enterprises have grown to become the most loved in the region. From our Harrogate hog roast wedding catering, through to our Corporate functions in the City of York, Leeds, Wakefield, Wetherby, and Knaresborough hog roast catering, all of our testimonials point to the fact that our hog and spit roasted services are loved by our clients.
Perfect For Any Occassion
First and foremost in any of our catering ventures is the insistence on using great quality meats and produce. Sourced fresh and locally, this food is roasted and prepared in front of your very eyes by fully qualified, confident and enthusiastic chefs. By loving the food we serve (believe us, even after all of our years in this fantastic trade, we are not even the slightest bit bored of the food we craft and create), we ensure that our clients get true enjoyment at their events. Roasting every meat from its raw state and in front of our clients, they can not only see the exacting preparations take place, but can also indulge in the full sensory experience of our services.
Believing that the hog roast Huddersfield cuisine we create at the venues of our clients is more than just food, we make the most of the fact that our hog and spit roasted menus involve more than just the taste-buds. As the hog (or whole spring lambs, whole turkeys, chickens or loins and sides of Beef) roasts towards its golden and finished state – it looks truly wonderful. By using our very own designed and manufactured hog roast machines and spit roast machines, we maximise this through innovative elements such as an easy-view glass panel. Along with the sights comes the smells and of course the epic taste – which can be gained through no other way bar the use of whole meats roasted over
flames, slowly.
By taking a few moments to fill out our online form, you too can indulge in the finest food available at your private event or function. Committed to great service in all aspects of our operations, you will receive a prompt response from our dedicated sales staff, who make the event arrangements a breeze for our clients. Incredible food, great service and a true culinary experience not to be missed.