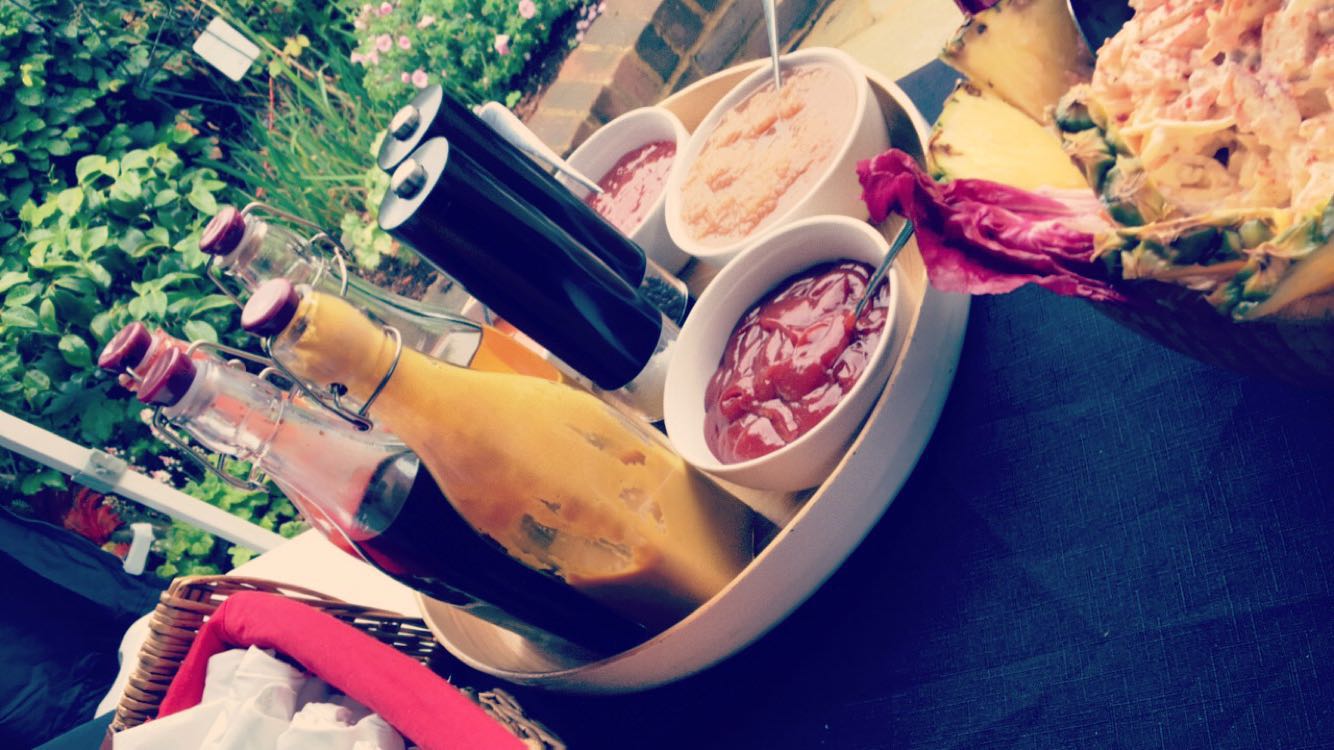 In the hills of Yorkshire we are lucky to have some fantastic locations with beautiful scenery, perfect for hosting that special party!
Birthdays, Weddings & Corporate Events
Organising any event can be very difficult and stressful, sometimes does take a lot of time to decide what will please all of your guests, this can sometimes come at a big cost. With the Spitting Pig Company, we take care of all your catering worries at do this at a fantastic price! We have some great menu choices that will be sure to impress all of your guests, even the vegetarians!
Each of our menus have been designed to suit any occassion, from an informal buffet to a sit down dinner with a drinks reception and canapes. Our traditional 'Pig in a Bun' menu is still a firm favourite for many parties. Any of the options that you choose, you will be sure to have your guests impressed and full, and have hosted a party to remember thanks to Hog Roast York Catering!
Why Choose Hog Roast Catering?
Our menus do focus around the hog roast centerpiece, but with a selection of other meats to choose from you will be spoilt for choice! We will make sure your guests are full with plenty of extras, ranging from bread rolls, apple sauce and crispy crackling to starters, sides, salad and dessert. They might even fit in room for seconds!
Not only do we cater for your parties but we offer wedding catering, corporate events and even Christmas dinners. Whatever the occassion we will have just the thing for you. Our passion for catering and hog roasts are shown in our work, with the Hog Roast York team you will have the best hog roast you have ever tasted.
Cook Your Very Own York Hog Roast
Not everyone wants to hire outside caterers and sometimes prefer to cater att heir own event. Ever thought about hiring a hog roast machine? This is the perfect party piece to make an impression on your guests. Best of all once you have started cooking your pig, you can go and enjoy your party guests, it will only need checking a few times before its ready to serve.
This is a perfect cost effective solution for those who really want the WOW factor and need to feed a large amount of guests. We will even bring a pig and gas with the machine so you are set to go! With a few tips from our Hog Roast York catering experts on delivery, you can't go wrong.
The sheer size of the machine means that you can fit quite a lot of food into it. As the name suggests, a hog roasting machine can accommodate a whole pig, which can feed a large crowd. Should you want something else, you can cook either a whole leg of lamb, a large joint of beef, two whole turkeys or four whole chickens on it. Our machines' suitability to cook any kind of meat is another advantage, and you can wheel it anywhere you like.