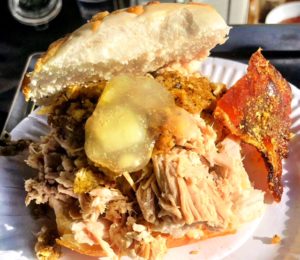 There are several reasons why the Hog Roast Addingham team are considered to be the best hog roast company in the area. The quality of our ethically reared meat is second to none and our expert chefs always ensure that it is cooked to melt-in-the-mouth perfection at every event we cater for. We also have the most advanced cooking equipment available on the market, which we can set up and operate in any location. This allows us to cater both outdoors and indoors for any number of people whilst always delivering the same outstanding results, which means that if you choose us to cater for your event, you can pick your ideal location for your event without having to worry that the quality of the food will suffer.
Our slow roasted pork sandwiches served with our signature crispy crackling and homemade apple sauce are always a fantastic catering option for large outdoor events if you want to treat your diners to both quality and quantity. We aren't just great at large-scale outdoor catering though – we also offer a range of modern buffet and 3 course meal menus that are suitable for all occasions.
Great Food For All Occasions in Addingham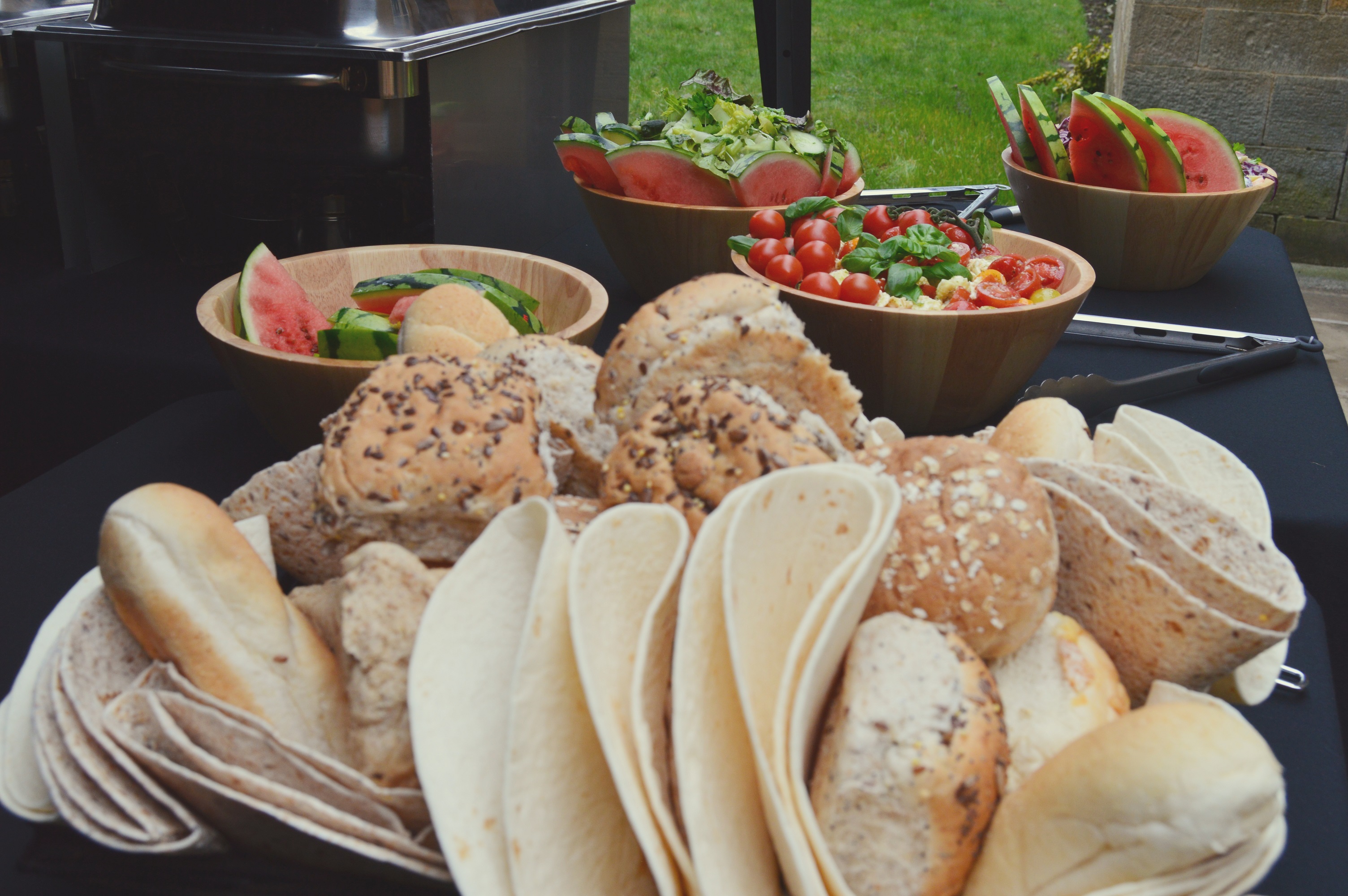 One of Hog Roast Addingham's varied buffets is perfect for private parties or corporate entertaining for example, but if you need food for an extra special occasion such as your wedding reception, one of our refined 3 course meals is ideal for a more formal celebration. You can choose from a variety of different slow roasted meats in addition to our trademark pork, in addition to exciting vegetarian and vegan alternatives for all of the mains, sides, starters and desserts that we offer.
Whichever tempting menu you choose, every part of it will be made from scratch at your venue using only the best locally sourced produce and presented in the style of service you have chosen for your event. If you do opt for a sit-down meal, our events team will be on hand to provide full table service and even a canape welcome reception if you decide you want the full works for your big day.
If you would like to enjoy creative catering solutions from the area's leading hog roast company, contact us here at Hog Roast Elland today to find out more about our superior mobile catering services.