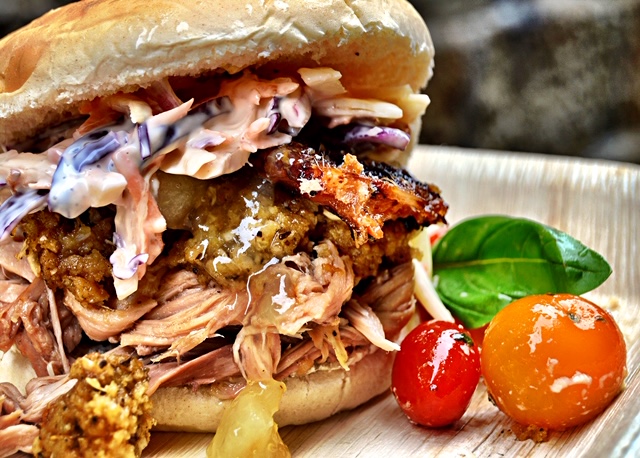 If you would like some high quality outdoor food whilst soaking up the views of the North York Moors, Hog Roast Ampleforth can give you the food you love in your favourite location. We are the best hog roast suppliers in the area and offer the finest  slow-roasted meat around. In addition to this, we have also developed over the long years we have been in operation, into an all-round catering company who are capable of providing fantastic food for any occasion.
Great Food For All Occasions in Ampleforth
We may be best known for our premium pork, but we are also able to provide an extensive range of buffet and 3 course meal menus that all the family will love. We are constantly developing our menus  to meet the changing needs of our diners and we provide an assortment of different dishes for all occasions and tastes. Our classic hog roast sandwiches will always remain a firm favourite, but our alternative meat options, vegetarian dishes and themed menus are becoming just as popular with our clients in Ampleforth.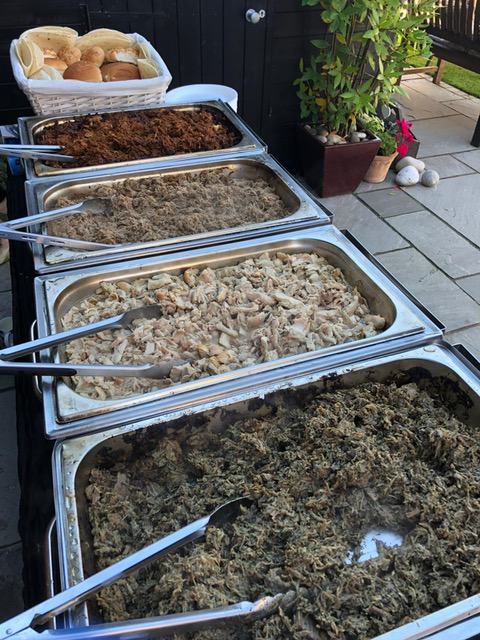 No two days are ever the same for the Hog Roast Ampleforth team. One day we may be serving hundreds of people at a local market or festival, on another day we could be delicately preparing an elegant 3 course meal complete with welcome canapés for a wedding reception or corporate event. The type of events we cater for may be extremely varied, but our cooking methods, service standards and commitment to using only the best locally sourced ingredients  always remains the same no matter what the occasion is or the location of your event.
We are capable of cooking in any setting and we always make everything from scratch at your venue on the day. We allow plenty of time for your chosen meat to be slow-roasted to perfection and whilst our attentive chef is tending to it, our industrious catering assistants will be busy preparing all of your side dishes, starters, desserts, vegetarian dishes and canapés.
We thrive on the challenge of the diverse range of events we cater for and we always give it our all to make sure you and your guests have a fabulous day. When it comes to event catering, you won't find a more experienced or passionate catering company than the Hog Roast Ampleforth team.