The Best Hog Roasts in Barnsley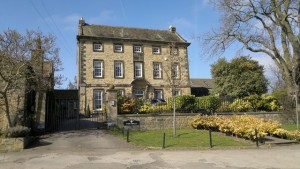 Welcome to the wonderful world of Hog Roasting, we strive to bring the best available hog roasts to the Barnsley area. We recently catered for a chaps 5oth birthday and we said that it was the best birthday present he had recieved and a dream come true. I was pleased to have made his dream come true; he then insisted I help myself and join in the meal with them.  I took him up on his offer as it's so hard to resist  after the smell surrounds you all day and you do eventually get quite peckish! The Barnsley hog roast was a great success and also a great day out for me. I now have a much better understanding of rock music as this was his passion; it was such a satisfying feeling seeing all of the fans enjoying some of my hard work. Unfortunately I didn't get to take any of my roast home with me; it is a shame for me and the family but also good in the sense of it being a sign of a successful roast!
The next  job I was given was in a rural part of Barnsley and they required me to cater for around two thousand hungry and possibly intoxicated rock fans. I was actually dreading the job to be honest, I had seen rock festivals on television before now and it always seemed to be a field full of drunk students and thick mud everywhere, not really my type of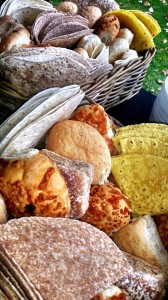 thing but there you go! I arrived on site at my normal time which gives me ample time to set all of my equipment up and get ready for the onslaught of punters that come from angles at these types of events. I saw the main stage and the bands turning up, not to mention the hoards of fans that began to appear!
I had prepared my hogs the night before so I could just put them on to roast, I used a sweet barbecue glaze for one and a standard sage and onion stuffed hog for the other. The main idea I had was that by using both, no one would miss out on what I had to offer. As the festival started, I began to notice one thing about the types of people that were attending, they didn't look like the types to cause trouble or make anyone muddy they seemed like genuinely nice folks! I noticed that the main crowd was made up of dads who had bought their kids along for their first rock concert.
Leaders In Our Field
The Barnsley hog roast was a great success as the weather held out for plenty of fans to get a few drinks inside of them and a nice meaty hog roast sandwich, I used French baguettes for this hog roast, I usually tend to use a mixture of rolls and different types of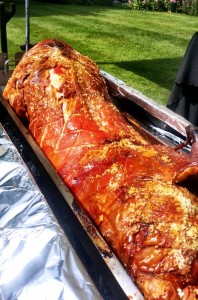 bread but this type of gathering needs something a bit more substantial. I spoke to one chap who was so excited about seeing Saxon that he'd bought all of his CD's and records along in the hope of catching them in person to get them all signed. He seemed so excited about the day and seeing his heroes. I did wonder if I could help him out so I gave him a touch more pork on his order to keep his strength up!
Later on, I was approached by a group of chaps who looked like they had 'rocked' most of their lives, they all asked for a hog roast baguette so I began to carve their feasts up for them, I noticed that they all had 'ARTIST AAA' written on their little tags, I enquired as to who they were and it turned out to be Saxon themselves! On their home turf! I asked them to wait whilst they ate their delicious meal and I quickly went to have a look for the 'super-fan', I spotted him and told him that Saxon were at my stall, his eyes lit up and the fan and band were introduced by me.