The Best Hog Roasts in Beverley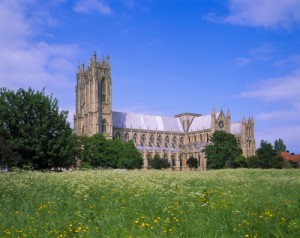 Home to the oldest Grammar School in England, the market town of Beverley in East Riding of Yorkshire was founded 1,300 years ago by Saint John of Beverley who was thought to have performed miracles in his lifetime. Little known by many this town was once the tenth largest in the Country and also one of the richest due to its highly successful wool trading status. Still in 2007 Beverley claimed top spot in the highly acclaimed 'best place to live in Britain' study is known to host several very winning food and musical festivals throughout the year.  With a population of around 30,000, Beverley has many a hungry resident looking for a new and exciting way to cater their parties and events since the poor beavers featured on Beverley's crest have now been eaten and hunted to extinction they now need a new meat to enjoy on holy days.
Like the phenomenon of Saint John of Beverley the hog roast Beverley Company regularly comes to the rescue performing modern day meaty miracles to feed the masses. We have been in the catering business for many years and have never tired of working with client's wishes and desires to produce fine quality hog and several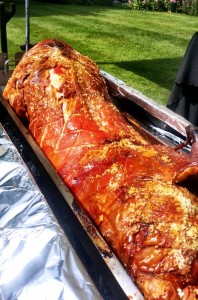 other spit roasted meats to amaze and delight their guests at every kind of party or celebration you can envisage. We travel all over Yorkshire and surrounding Counties delivering an all encompassing service from the moment you call, email or complete our online form to the end of the service on the day of your event. We can either suggest hog Roast Beverley options if you are struggling for inspiration from the spit roasted meats such as pork, lamb and turkey to the many side dish selections, delicious deserts to the all important drinks package. You may know exactly what you want and that is fine too, we will work around you and your budgetary requirements to ensure you are totally satisfied and have no concerns before or during the day.
If you would like your business to boom like this just contact our team to discuss prices and possibilities.
Leaders in Our Field
If it is hog that you hanker for then rest assured we use only the best 'Large White' pig which has been born and bred in Yorkshire for hundreds of years and is now the most widely distributed piggy in the world. Due to its size and weight the Large White or Yorkshire Pig, as it is also known especially with pride in this County, is perfect for spit roasting for several hours from raw to golden in front of the eyes of you and your company. Maybe you just don't fancy pork but love the idea of spit roasted meats as apposed to the much used buffet then do not fear our hog roast hire Beverley machines can be used to spit roast say several large turkeys or chickens at a time to feed a crowd as either a tasty sandwich or sliced with seasonal vegetables for example. It is becoming more popular to hog roast hire Beverley or even purchase our in-house designed spit roasting machines, which have been born of years of tried and tested methods and best practice features for the perfect roast.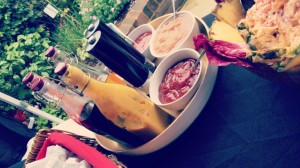 Last year a local hog roast hire Beverley restaurant and public house purchased one of our spit roast machines which they envisaged using when they were hired out for special occasions such as birthday parties and wedding receptions. They came to the conclusion it was more cost effective to own a machine than keep hiring one numerous times a year the more interest into hog roasts that they received from prospective patrons. As word spread around the area that not only could you hold your event at one of the best establishments around you now also had the opportunity of an exciting hog roast at the same time, their bookings grew and grew to the point where they have not only bought a second machine from us but now do a hog, lamb and beef roast every Sunday for lunch in the pub and have made the money back on the outlay price of the machines dozens of times over. They have found having this unique selling point available to them when customers approach the pub invaluable when they are choosing which venue to hold their party. Their Sunday bookings have also trebled and they are regularly full with a waiting list of many weeks.