The Best Hog Roasts In Bolton Abbey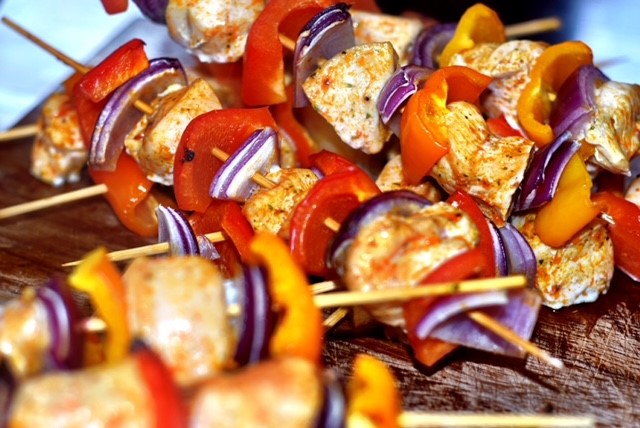 Bolton Abbey is a charming village in Wharfdale on the edge of the Yorkshire Dales National Park with its own steam railway line and lots of cosy cottages. It is best known for the adjacent Estate of the same name, which attract lots of visitors from miles around. Bolton Abbey Estate contains the ruins of the 12th Century priory that gave the village its name and it is full of lovely woodland walks and historical artefacts to explore, such as Barden Tower.
If you enjoy variety and the great outdoors, Hog Roast Bolton Abbey are the prefect catering option for any special occasion. With our varied menus and ability to provide excellent fresh food in any location, we are the number one choice for hog roast catering in Bolton Abbey.
Great Food For All Occasions
You don't need to go to a top restaurant to be treated to some high-quality food and excellent service. If you hire Hog Roast Bolton Abbey to cater for your event, we will present to you only the best locally-sourced ingredients which are immaculately prepared by our skilled catering team. If your event has a more formal feel, we can also provide our own extremely professional waiting and front of house staff for full table service and to greet your guests with some of our elegant handmade canapés.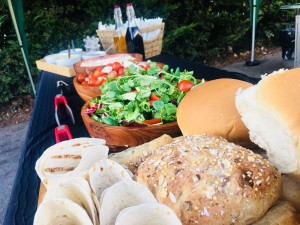 We are comfortable catering in any outdoor location and have the ability to adapt to any environment to ensure we always produce food of a consistently high standard wherever we are. We are also highly experienced in catering for smaller, indoor events with just as much success.
We can cater for all diets and offer contemporary menus that appeal to all tastes. You don't even need to have pork if you would an alternative meat such as sirloin of beef or organic chicken, as our roasting equipment is ideal for preparing any joint of meat. We also have well-crafted vegetarian options for every course, as well as gluten-free products if required.
Here at Hog Roast Bolton Abbey we leave absolutely nothing to chance when it comes to catering for your special day and we plan every aspect of the food and service down to the smallest detail to ensure everything is exactly how you want it.