The Best Hog Roasts In Bradford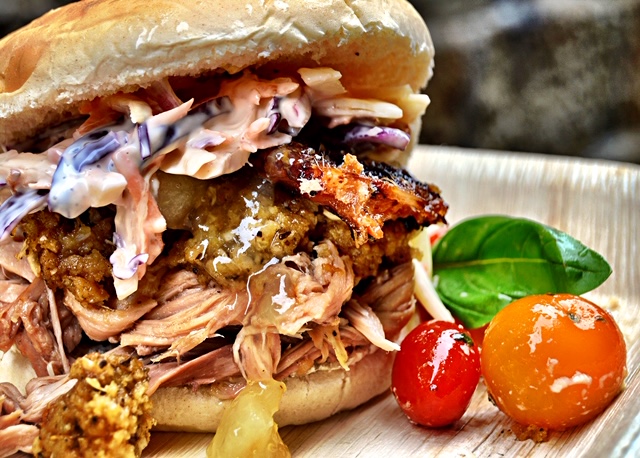 For your perfect occasion, you'll need perfect food, and hog roast Bradford event catering doesn't come any better than a hog roast. A succulent hog roast is a delicious, convenient and versatile way to feed your guests. They'll leave with a smile on their faces and a good taste in their mouths. Great food begins with great ingredients and hog roast Bradford make sure they use only the best pigs, raised on British farms to high standards. Each pig is especially cooked to cater for your event. By the time your guests have watched and smelt that succulent hog circling on a spit, they won't be able to resist. And it's not just the hogs that get roasted. poultry, lamb and vegetarian options can all be arranged with a hog roast in Bradford to satisfy everyone's taste buds. They even do dessert too. Whatever type of event you are planning, hog roast Bradford will be able to work with you and come up with a menu tailored for your needs.
Maybe you need some mouth-watering baps for lunch during a corporate event or to feed your footy team after a hard match? Perhaps you need full buffet catering for a wedding or Christmas party, with salads, vegetable  and all the trimmings? Don't worry, professional hog roast Bradford pride themselves on planning with you to make sure your event is catered for seamlessly. Each event is an individual challenge that they want to get just right. Once you've engaged a Bradford hog roast company to cater for your event, you can begin to relax. Spitting Pig hog roast company in Bradford are equipped to deal with whatever your event is, wherever it might be. There is virtually no limitation on where a hog can be roasted, whether it is in a marquee, men's club or market square.
Leaders In Our Field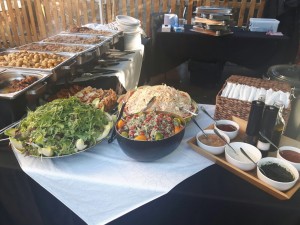 As Bradford's first hog roast caterers our goal was to make sure we remained the best hog roast caterers in Bradford. along side this we are also hog roast machine hire specialists – years later, with a massive amount of effort and passion combined with years of hands-on experience, we're more than happy to tell you that we reached our aims. We're Bradford's expert hog roasters and if you're willing we would love to convert you to the cult of Hog Roasting! It doesn't matter to us if you're catering for tens of thousands at a festival or fifteen people in your back garden. Regardless of occasion or size, we have machines, menus and catering services perfect for your specific needs. The next benefit would be the hugely competitive prices we offer. Our hog roast Bradford machine hire service is very reasonable – You get a machine, a bottle of gas, free delivery and return and a member of staff to show you how the machine works. Better still is the capability of our machines. With a machine and a decent sized pig you can feed three hundred heads. If you're operating your own catering service you would make a killing! If our catering or machine hire services have your attention, consider getting in touch today. We'd love to hear back from you and help you in any way we can.
The mobility of the roasting machines mean the pork will come to you, wherever you are in the Hull area they can fit through a standard size door so there will be no problems wheeling the machine through your garden gate we only need a small amount of space to use the machines. A chef and staff will serve your hungry guests and many companies hire or supply cutlery, plates, gazebos – even tables and chairs. When the eating is done, the staff will discreetly and quietly clean up after themselves. Hog roast Bradford offer competitive rates on event catering and will give you an online or telephone quote. Why not get in touch today to learn how a hog roast could make your day and leave a little left over for your piggy bank with cost effective prices to suit all events and budgets we are sure one of our menus will be to your taste?
If you're planning for the perfect occasion, then get a hog roast and just relax. It'll be what you want, where you want, when you want. The only one who needs to worry is the pig.