The Best Hog Roasts in Bridlington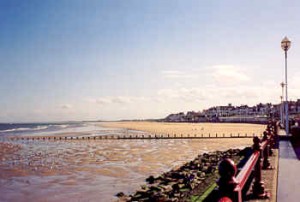 Hog roast Catering around Bridlington we do see a big influx of demand with the arrival of the summer tourists.  Last year after the busy wedding season had died down we were hired to cater for a Bonfire Party organised by Bridlington Town AFC. Hog and spit roasts go hand in hand with chilly weather like apples and pears and Ant and Dec so we were the obvious choice as a very successful and renowned hog roast Bridlington Company in the region. Two hundred people were expected to attend the bonfire and fire work display consisting mostly of local residents, footballers and their families. Two hundred is a number easily covered by hog roast Bridlington we do not have a limit to the number of mouths we can feed as we have many spit roast machines at our disposal and a large team of well trained staff.
As we roast the meat from raw to fully cooked on site ensuring freshness and optimum taste we arrived at the football club 7 hours prior to the guests arrival as the hog takes roughly 6 hours to cook. We were asked to provide all the paper plates as the club did not have enough for everyone, but as they had opted for pork rolls with apple sauce and sage and onion stuffing cutlery and linen etc were not necessary this time but could have easily been arranged. Side dishes and accompaniments were also not required at this job but many people wish to serve their meats with a lovely fresh side salad or warm potato option especially in the colder months, all of these options are made fresh on the day of the function.
Leaders in Our Field
Anyway back to the hog roast hire Bridlington bonfire party, we had some challenges from the wet weather and boggy terrain whilst setting up but as seasoned professionals we have all encountered every possible condition and scenario from snow, to hail, strong winds to baking hot sunshine and thunder so no amount of rain could stand in our way and this soon cleared luckily before the lighting of the fire in the late afternoon. As the company arrived from 7 pm the hogs were almost roasted to precision and would be ready to serve in the next hour onwards. It really was a sight to behold the huge bonfire blazing against the clear starry night sky, people warming their hands around a hot cider and the smells from the sizzling hog roast Bridlington cutting through the smoky air, a true autumn scene.
As the fire work display lit up the skies over Bridlington everyone from babies to the
elderly were tucking into their pork rolls, ideal food for standing up at informal do's and very nourishing and warming too. I also find events with fire and spit roasted meat a real step back in time and a fascinating glimpse into our Great British past. If you are planning a bonfire party this year or next and are looking for a catering option which coincides perfectly then look no further than hog roast hire Bridlington, we can offer a fully covered service of food, drink, staff and clean up to the hire or purchase of our machines if you wish to cook and serve yourselves. Just have a good browse of our website to decide exactly what you fancy and contact us either by email, telephone or complete the online enquiry form and a member of the team will get back to you as soon as possible.