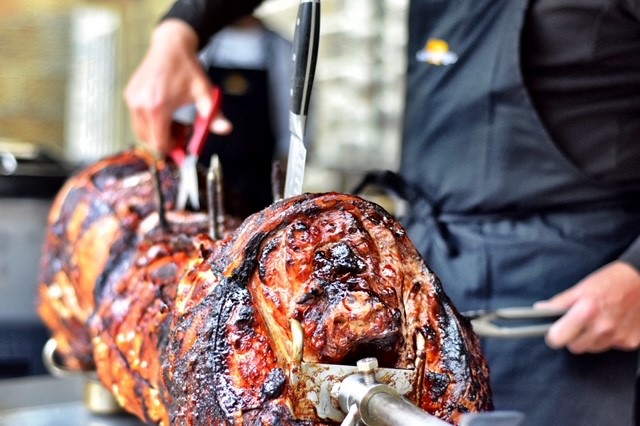 If you are looking for some catering inspiration for any event in and around the Castleford, then you have come to the right place. Hog Roast Castleford are the most well-established hog roast supplier in the area, and we have built our impeccable reputation on the quality of our meat, our high standard of service and our increasingly diverse range of menus that are suitable for all manner of occasions.
We are able to cook in any location, both indoors and outdoors, without ever compromising on quality or requiring help from third parties. We are a completely self-sufficient catering company who is capable of preparing complex menus from scratch in any environment for both large and small gatherings at any time of year. The key to our superior hog roasts is first and foremost due to the quality of the meat we source. We only ever use ethically-reared pork obtained from the most diligent local producers and our slow-roasting method maximises its natural flavour and succulence.
The First Choice Caterers In Castleford
We have the same stringent standards when it comes to all of our other ingredients, including our alternative range of meats, vegetables and dairy products. Everything menu we devise is made up of the freshest seasonal produce available and every dish is prepared from scratch at your venue by Hog Roast Castleford's skilled catering team. All of our menu options also include a variety of meat-free dishes throughout our choice of side dishes, salads, main courses, starters and canapés, ensuring we cater for all tastes whatever the event.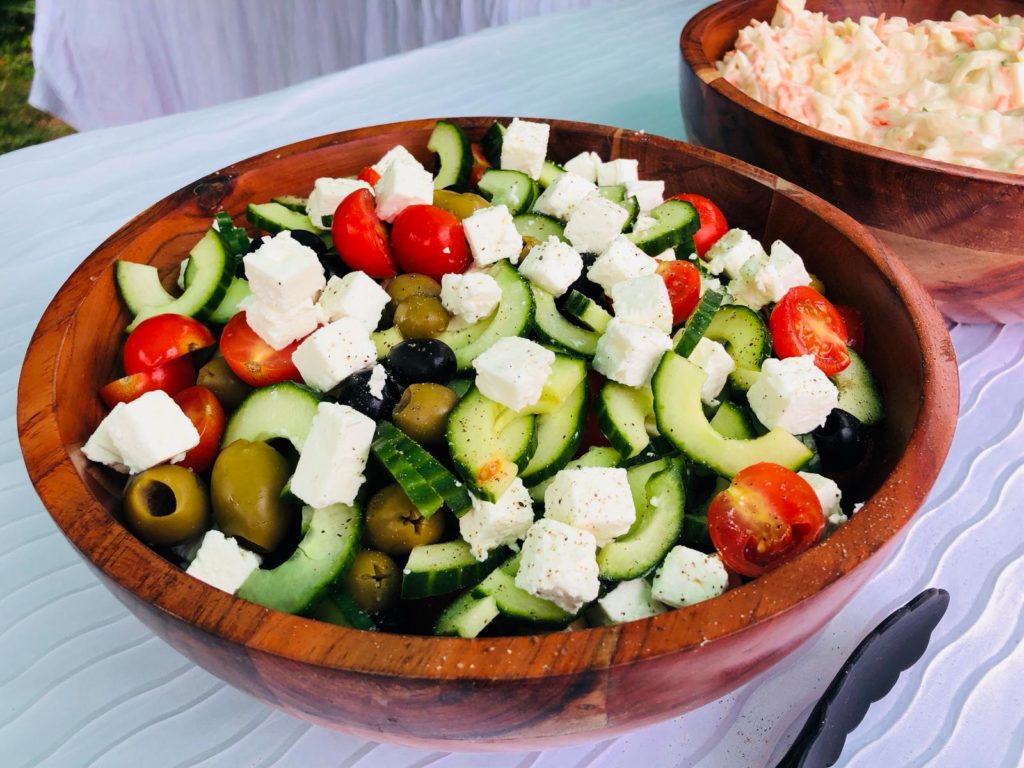 If you are planning an informal outdoor gathering, we can supply our classic hog roast sandwiches with all the trimmings and  bountiful buffets for a large number of people. Alternatively, if you would prefer a more traditional sit down meal for an extra special occasion, you have the option of benefitting from full table service throughout the event. We also have friendly front of house staff to welcome your guests in the best possible way-with a scrumptious selection of our own handmade canapés, which are also freshly made on-site.
When it comes to mobile catering in Castleford, there is nothing we haven't thought of, and if you choose Hog Roast Castleford to do the honours, we will always go the extra mile to guarantee everyone has a great day.