The Best Hog Roasts In Cleckheaton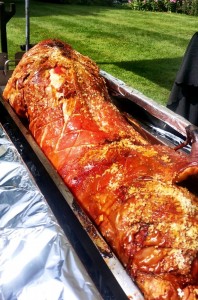 Hog roast catering is a great and enjoyable way to feed guests at your party with tasty wholesome food. Hog roast Cleckheaton is the number one hog roast caterer and equipment provider in the area and we can supply you with the confidence to host your very own traditional hog roast buffet. We take all the stress out of organising a party just give us a call and we will do our best to provide excellent value catering with the added wow of a whole hog. We can also hire you the hog roast machine for you to do your very own catering, hog roast hire Cleckheaton prides itself on service and standards and we offer you this chance so you can be the host with the most at your own party with your very own top of the line hog roaster for the day or night that totally depends on when the event is planned for and that is at your leisure, not only does hog roast hire Cleckheaton provide you with your very own slow cooker and place it where you want it but we can also provide the produce or as an alternative you can supply the meats yourself that is entirely up to you, we can also provide you with the know how and skills to make sure your hog roast goes by without a problem and satisfies your guests with quality, original but above all most importantly delicious food sure to go down a hit with even the fussiest guest.
Fresh Ingredients
The livestock and ingredients we use are of the finest choice and are sourced locally ensuring the produce we use arrives fresh and crisp making sure you only receive the best produce around. Hog roast Cleckheaton have access to some of the best produce going with all the best local farmers supplying us with their finest meats available and on offer, its also very healthy with no extras except the seasoning of choice being added to the meats itself, like we say all we add is the seasoning and let our slow cookers do the hard work for you whilst you soak up the atmosphere of your special event whatever the occasion, you and your guests really won't be able to wait to give our world class succulent and juicy pulled pork a try it will be the best you have ever tasted fact. We can also provide you with a pork alternative with beef also firmly on our menu if that's what you like it doesn't matter what your favourite type of produce is they will all benefit from a quality hog roaster.
There are so many tasty cuts of beef to be tried on our slow cookers from ribs to rump any cut really does benefit from the time and attention of a long cooking giving the beef a wonderful texture, really moist and juicy a real treat fro the taste buds that your guests will simply love. We can also offer white meat alternatives to the menu with Turkey and Chicken working great on a slow roaster being cooked the old way yet with our modern twist, these choices also work well for the smaller event where guests are fewer or for smaller more intimate family occasions, we offer you the best choice around by far, a lot better than cold sarnies and pies like you usually get from today's catering companies.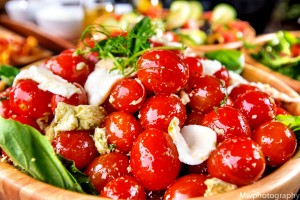 Our staff are more than happy to assist you with any questions or queries you think you might have about how we cook and prepare our meats, please don't be shy and don't hesitate to test our hog roast knowledge as our staff are highly trained and qualified professionals in this form of slow roast cooking, please ask about the livestock we have selected and the methods we have used we want to help you and your hog roast banquet go by without a hitch and make sure you are satisfied with the service and food provided. All our staff are trained to the highest standard and adhere to the current health and safety regulations and food hygiene laws that are required by today's strict governing bodies, we pride ourselves on having the best staff and the best service available, mixed with our love for amazing food and great work ethic you really can't go any better for a modernised yet traditional cooking with an affordable price mixed in its the perfect way to cater fore an event of any size with minimal fuss and effort on your part. One of our quality pigs can feed over one hundred people easily so if you have two hundred guests coming order two roasters it doesn't get much simpler and easier than that. Once you have given one of our hog roasters a go you will be back again and again we guarantee it.