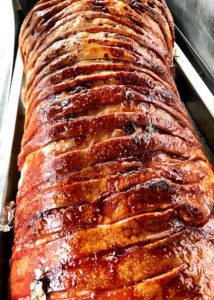 A hog roast is without doubt the best outdoor catering option for so many different types of events, and if you want the best hog roast catering in this area of West Yorkshire, the Hog Roast Cullingworth team can provide it.
We are the frontrunners in hog roast catering in the local area and our clients love the quality of our pork, the depth of flavour and melt in the mouth texture that our skilled hog roast chefs manage to achieve every time, and the touch of theatre that we contribute to any occasion by preparing our hogs on site. The spectacle and aroma of our premium free-range pork being cooked delicately on a spit over several hours in one of our sleek stainless steel hog roast machines is a treat at outdoor events of all sizes and themes!
Our hog roasts are a welcome addition for any occasion where we are asked to provide them in Cullingworth and definitely the optimum event catering option for large-scale events. Hog Roast Cullingworth can provide a high volume of hot freshly made food for a vast number of people, whilst maintaining consistent portion size and presentation and a great standard of customer service for each person who tries our food.
The Best Hog Roast Catering In Cullingworth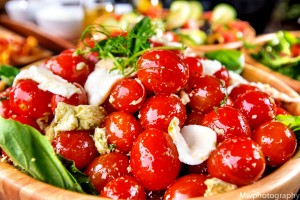 If you would love a hog roast for your event but you also require a varied menu or more formal catering, rest assured that we are able to do this. Our wide-ranging catering packages factor in a broad spectrum of tastes, dietary requirements and occasions, and the varying style of our selection of menus reflects the diversity that our clients in Cullingworth require.
Whether you need a different meat, vegetarian food or enough variety in your menu to please all the family, we will devise and deliver the ideal menu for your event and make it all from scratch at your venue on the day.
Hog Roast Cullingworth have the catering creativity and hog roasting expertise to provide you and your guests with fantastic food that is the perfect fit for your event and a memorable dining experience for your big day for any event in Cullingworth.