The Best Hog Roasts in Dewsbury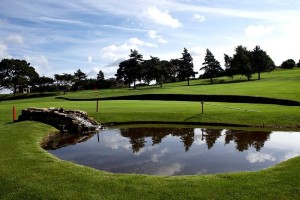 Hog roasting is a time-honoured cooking style that's been providing mouth watering catering for generation after generation. Here at hog roast Dewsbury, we're proud to uphold that tradition and share our expert know-how with the locals of this Yorkshire town. The minster town of Dewsbury has had quite the colourful past, seeing itself through the industrial revolution and coming out the other side as a modern day dwelling. Although not a large town, the inhabitants of Dewsbury like a good party; and, as it goes, so do we… And we'll be more than happy to lend you a helping hand with the catering of your event!
Believe it or not, catering isn't just about the food. It's about a great service, flexible choices and, ultimately, making your event a success; after all, it can often be a major talking point amongst your guests. For instance, a Christmas fete wouldn't quite be the same with a thoughtless buffet thrown together at the last minute. Yet, with a hearty hog roast, your guests will feast on excellent food and will leave with smiles on their faces – making your event the talk of the town. At hog roast Dewsbury, we'll make sure your guests are wowed by our food, as it won't just taste good, but it'll look the part too. A hog roast can be the icing on the cake; it provides an excellent centre-piece that is bound to make an impact on your family and friends.
Leaders in Our Field
We've got two eye-catching methods to cook your food. The more traditional of the two is the spit-roast method, which rotates the hog over a dry heat, cooking it evenly and with a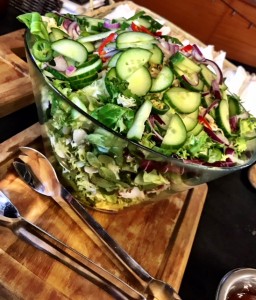 delicious, crisp finish. The second, on the other hand, cooks the pig in a tray of its own juices, giving it a succulent and tender taste. Whichever method you prefer, we know you'll be impressed and happy with your choice. Speaking of which, we've got an array of choices for you when it comes to choosing your catering for your event, whatever it may be.  We know that selecting the right dishes to keep everyone happy is no mean feat, which is why we've got a flexible range of menus to choose from that should cater to your needs… And if they don't, just let us know. We can also help you mix and match your menu, so you can customise your dishes and simply opt for the food you like best. See, I told you we were flexible! With so many options, you may be wondering, where do they get all that food from? Well, you'll be pleased to know that we source all of the food we serve locally, even the pig. So you're guaranteed to receive delicious, fresh, home-grown produce whatever event you're planning.
We're happy cater to all sorts of functions; whether it's a dreamy, summer's day wedding, an Easter egg-hut extravaganza or simply a work's summer BBQ, you can rely on us to be there for you on your big day. In fact, we'll be there before you are.
Our team of fully-trained chefs and staff will arrive early, setting up their equipment and prepping the food, so that it will be good to go when you and your guests arrive. If you'd rather take care of the cooking yourself, at hog roast hire Dewsbury, we've got that option available too. You can hire either two of our machines, which we'll drop off at your door so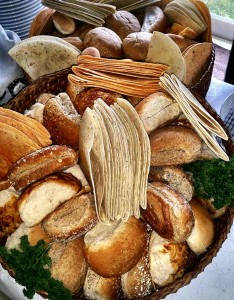 you won't have a fight on your hands trying to fit it in your car. We'll even come and collect it again once you're done. When hiring a machine from hog roast hire Dewsbury, we'll also provide you with a gas bottle to get the machine fired up, and you can even purchase a second one should you need it. Depending on your price range, you can hire either of our machines with or without a hog, so you needn't fret over where you're going to get a pig from. Each pig can serve around one hundred people, so there's bound to be more than enough food to go around everyone, even if a few extra friends turn up unannounced.
Taking care of the catering for your event will be our pleasure, and we'll strive to provide the best service you can find in Dewsbury. We know you'll be pleased with our range of menus and cooking styles; and with our impressive machines, your guests will be pretty amazed too.