The Best Hog Roasts in Doncaster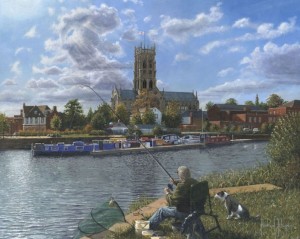 Hog roast catering can be slotted into just about any event and work magnificently. Our job here at hog roast Doncaster is to this for you. The last event I catered for was situated at Doncaster racecourse at a food show, there were many different types of food available including cheese, wines, fruit, local produce, meat and sweets. I have a very sweet tooth so this was going to be a good day for me! The show began at 9am so I used the time before to arrange my hog roast for Doncaster residents and any other visitors to the show. The best thing about my job is that I get to select the hogs well in advance to the roast itself, the most important part for me is to ensure that the hog has had a good life and been treated fairly.
I ensure that all my hog roasts, but especially my Doncaster hog roast were fairly treated hogs with plenty of room to roam and plenty of meat on all parts to ensure a great tasting and succulent meaty feast! For the Doncaster hog roast, I decided to go for a simple yet effective mix of pork and apple, the best for of pork and apple mix is to inject the hog and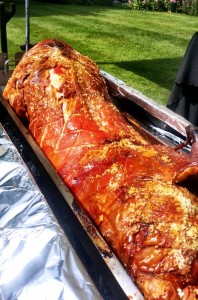 leave it for a few hours before the injected mix can be distributed into all parts of the hog to give each bit of the hog a slight apple-tone. I have done this method of preparation for many years now and I have never had any complaints.
The mix I used for the Doncaster hog roast is mainly cider, sugar and herbs; this adds a number of different aspects to the overall flavour of the meat and it has to be tasted to be believed. It gives the meat a slight kick because of the cider but the meat is sweetened beautifully by the sugar that melts into the cider and penetrates the whole hog.
I also like to add pork and apple sausages into the rear of the hog for maximum flavour retention; this also ensures that the hog maintains its succulence throughout. I remember being shown this method at a bonfire party and the hog roast chef informed me that adding sausages to a hog not only gives it extra succulence and flavour but also leaves the chef with a little something extra to enjoy whilst diners gorge themselves on the feast you have prepared for them!
The Doncaster hog roast and food show was a great chance for me to network and show off my hog roasting skills, not to mention my carving ability! I gave out all of my business cards and had no meat left to take home! Sign of a good roast is that!
My diners never leave disappointed, I provided plenty of sides for them, ciabatta rolls, salads, mashed potato and a great deal of crisps and assorted snacks, all home-made or locally sourced mind you.
Leaders in Our Field
My career as a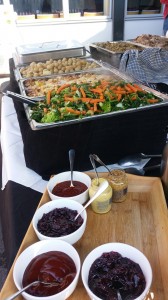 hog roast caterer came about following my stint in my mother's cafe which; is located in Doncaster, I began work here following high school and an interest in catering. I would work Saturdays and Sundays serving breakfasts to hungry customers. Not much has changed over the years as I now work as a hog roast caterer dealing with masses of hungry people who have smelt my work for miles around!  I have always got plenty of jobs to keep me busy but one of my most relaxed jobs was in the last few weeks when I had to create a hog roast in Doncaster! So, luckily for me it wasn't too far for me to travel! I love the close jobs as it means less travelling and being from good old Donny myself, I know how to get on with the locals.
I've also been asked to cater for bonfire parties this year as well as numerous birthday parties and weddings, it's a new thing catering at weddings for me, I have done a few and I'm usually asked to cater for all of the guests, I have had to prepare three hogs before now! That was one busy night for me! I didn't get home until then next day!