The Best Hog Roasts in Our Field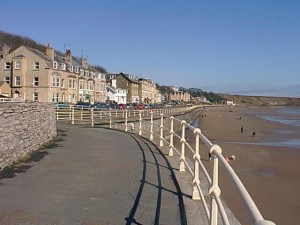 If you are looking for something a little more, shall we say up market for your special occasion may I suggest you contact us at hog roast Filey. You may have the preconceived idea that hog roasts are informal affairs where people stand around tucking into pork rolls and which might I say is wonderful too and wouldn't suit a tasteful wedding reception but this is where we may be able to change your mind. If it is something more refined you are after then look no further than our aptly named 'Ice and diamonds' menu option perfect for weddings. It includes a chef, front of house person, catering assistant and waitresses to cover the needs of all of your guests with professionalism and experience in hog roast Filey. You can choose 6 canapés from a large list of possibilities, and yes you heard me correctly canapés at a hog roast Filey. These include; dim sum, mini pizzas, chicken satay, pate encroute, haloumi kebabs, smoked salmon on brown bread or my personal favourite tiger prawns to name but a small selection. Then we move onto the starter which is served to your guests at their tables, again there is a great variety including parma ham, soup or salad nicoise. Now the main event and what everyone has really been waiting for…two meats from a whole host of possibilities of your choosing roasted slowly to flawlessness served buffet style with bread and 3 different salads, vegetables, potatoes and we even cover the desert, sticky toffee pudding, lemon tart, chocolate torte? If that wasn't all there is tea, coffee and mints and all the linen etc is
provided by ourselves too, we are even happy to play wedding planner and lay out your place settings, guest list and wine on the tables.
Now I hope you will agree, and I have done my research, that this menu rivals any that a typical wedding venue could offer you and it is something different, a talking point, something more unusual and this is what gives you the edge at a wedding. Hog roast hire Filey are more fashionable than ever but they are still rare enough to cause positive comment. As much as people won't admit this to their friends and family whose wedding they have attended it is natural to compare especially in a time like today when weddings are so huge and expensive and people go to so many, I often hear guests discussing various features and decorations with well meaning but brutal honesty and if we can get the food aspect spot on I think you are pretty much home and dry, well depending on the weather that is! Sadly we can't control this as much as we would like to.
Leaders in Our Field
We have supplied hundreds of wedding over the years and they really do stand out as adding a great deal to the satisfaction of being a hog roast hire Filey caterer in Yorkshire, we understand that this is such an important and costly day of your lives and it means everything to us to genuinely be able to help take the pressure off and provide you with a fantastic occasion. We cover every type of event and venue you can dream of but there is just something magical about sharing someone's wedding day with them and that makes it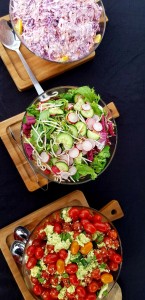 all worth the time and effort we go to plan and prepare for a job and we enjoy every minute of the day too.
Recently whilst discussing with a group of acquaintances what we do for a living someone asked me what it is like to be a hog roast Filey caterer. I decided to put pen to paper, well fingers to key board and give you all some insight into exactly that. For those of you that don't know, Filey is a small North Sea coastal town in North Yorkshire with a populace of just over 7,000, it has a lovely beach and fishing port. This was just a village until the 18th Century when tourists began to flock to area looking for some peace and quiet away from the larger towns and cities such as nearby Scarborough. For over 40 years in the 20th Century Butlins holiday Camp attracted thousands of visitors every year until it closed in 1984 prompting several websites beginning in recent years to dedicate themselves to the memories of the legendary Filey Butlins
.