The Best Hog Roasts In Garforth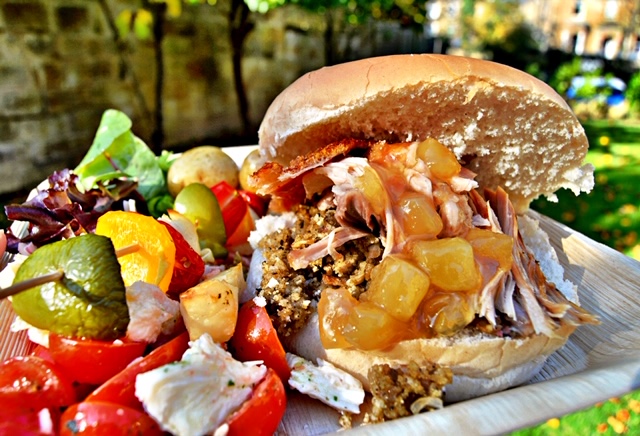 This town on the outskirts of Leeds was once a thriving mining community whose association with the industry goes back much further than most of its Yorkshire counterparts, as there is evidence that mining was taking place in the area as far back as Roman times.
Just like the town's mining heritage, Hog Roast Garforth's cooking methods also date back to ancient Roman times, as the slow roasting technique of cooking meat goes back thousands of years. There is a reason why it has stood the test of time-there is simply no better way of cooking meat or achieving such a level of succulence and depth of flavour.
We are very proud of the part we have played in rejuvenating this traditional cooking method and the way we have introduced it to a much wider audience in the local area with our creative, contemporary menus.
Great Food For All Occasions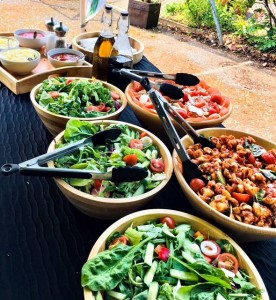 Not only do Hog Roast Garforth provide the best hog roasts in the area, our varied menus offer our diners a multitude of options to suit all palettes, occasions and budgets. Our state of the art roasting machines and highly experienced catering team have the talent and versatility to prepare alternative meats such as beef, lamb and chicken, as well as inventive vegetarian options, side dishes, starters, desserts and canapes.
Everything we offer on all of our menus is freshly prepared at your venue and can be served as a buffet or as a formal sit-down meal with table service provided by our own professional team who will take excellent care of your guests, from greeting them with canapes to serving them one of our delicious desserts.
We cater for all diets and all occasions, from feeding the supporters watching Garforth's rugby league or local football teams, to providing elegant feasts for weddings and company events.
You won't find a more versatile, friendly or quality-driven catering company in the local area, nor will you find finer ingredients than the fresh, locally-sourced fare the Hog Roast Garforth team use in all of our dishes. We have options to suit all of your catering needs and whatever event you are planning, we will give you and your guests a memorable dining experience.