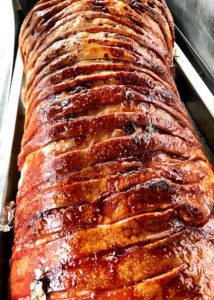 Whether you are putting on an event that celebrates Goole's maritime heritage, or you a planning a party in one of this East Yorkshire town's more modern venues, deciding what food to offer your guests can be a conundrum, especially if you don't have much experience in event hosting.
Luckily, if you need food for any event in Goole, help is close at hand. The Hog Roast Goole team are the number one suppliers of superior hog roast catering in the Goole area, as well as being the local caterers you can rely on to get the catering for your event absolutely spot on.
It isn't just the food on the day that we will take care of – we will also handle all of the finer details of the menu planning, logistics of catering in your venue, serving your guests and dealing with the clearing up and rubbish removal from the site afterwards.
Unique Hog Roast Dining For Any Occasion In Goole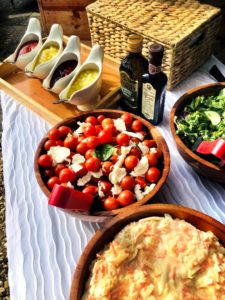 We can freshly prepare any volume of food on site, including a diverse range of side dishes, more formal menus and varied party platters to please all tastes and dietary requirements. Our incredibly versatile catering team and adaptable hog roast catering equipment can be easily transported to and operated in just about any setting in Goole. This means that you can have the unbeatable quality of mobile catering that you want for your event without having to worry about any limitations that your venue has when it comes to kitchen facilities, because the creative Hog Roast Goole team don't require any extra assistance or amenities on site at all.
We provide complete catering solutions for any occasion in Goole. Our catering packages are suitable for events of any scale and style, ranging from large community events such as local markets and festivals, and corporate hospitality to private parties for family celebrations and elegant wedding receptions.
If Hog Roast Goole are catering for your event, we will provide you with a well put together catering package which fulfils your brief, pleases all of your guests and gives everyone who attends your event a fantastic dining experience.