The Best Hog Roasts in Goole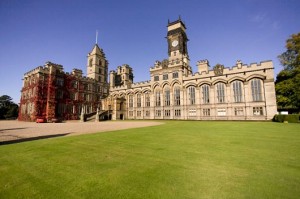 If you think you've got it in you to roast with the best of them, we can drop a Hog Roast Machine off at the location of your choice complete with a beautiful and perfectly prepared hog and you can roast away to your heart's content! We know all the best butchers and hog farms for miles around, so we can guarantee that the hog we bring for you will be second to none – a fine specimen. Of course, many people want to have the catering taken off their hands so they can concentrate on other things when they're running an event, and if this sounds like you hog roast hire Goole are there for you! There's nothing I love more than serving up hot and tasty roasted pork to keep your guests happy – I've got the perfect boy's toy and I get to use it every day, and you and your invitees get fed a meal you'll remember for a long time to come – everybody wins! In fact, many of the events we do nowadays are repeat bookings and some of the faces of Goole are getting quite familiar – once people have had a taste of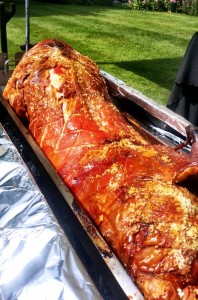 our perfect pork roasted to a tee, smeared with stuffing and apple sauce and drizzled with gravy they won't go back – they know that an event catered by anyone else is a missed opportunity. You need a gathering of a reasonable size to justify 'going the whole hog' as I like to say, so when you've got everybody together why waste the chance to gorge yourself on the tender meat we serve up, reliably delicious and satisfying every time!
It's not just me who thinks they're beautiful, either – sure, we get a lot of people coming up to watch us cook when we're out and about because they can't resist the smell, or because the mighty sight of whole hog roasting on our spits is the kind of thing you just can't look away from, but there's always a good number of interested folk who want to know all about our machines – how they work, how we fuel them, how long it takes to roast a hog and in many cases where they can get their hands on one to have a go themselves! Well, I can't just let people come up and take over when I'm working (although I'd be a popular man if I could) because I'm a hard-working professional and I have hungry mouths to feed, but I always let them know – while what you really want for perfect pork is our chef behind the tongs, here at hog roast hire Goole we'll rent you the machine so you can be a chef for the day yourself if the desire takes you – we'll even help you sort out the hog!
Leaders in Our Field
You know what you want – you want hog roast Goole, and we are the people to bring it to you! And when we're bringing it, just to make sure you're aware, we're also more than happy to bring along a great spread of sides and salads to fill the empty spaces on your plates next to the hot pork sandwich. We wouldn't want to leave a hot pork roll looking lonely, although they definitely make a fine meal in their own right, so we can provide all varieties of potatoes, veg, starters, desserts, amuse bouches – you name it, we'll whip it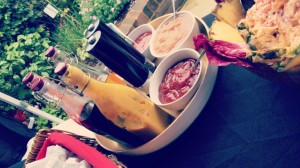 up fresh on the day and serve it as part of the whole experience. We like a challenge, so if you've got a hankering for a certain something let us know and we'll sort it out for you – although with the combined experience of our team, I'd be very surprised if you had a request that we hadn't dealt with before.
Goole has a long history as a port, with coal and other commodities having been shipped from the town for hundreds of years. It may not have been the hub of the empire, but it definitely pulled it's weight, and for a long-time resident like me there's a certain beauty to the heavy machinery of the docklands – if you've grown up with it, you can't help but love it. That said, I should know a fair amount about the beauty inherent in industrial machinery, because I spend my days tending to hogs roasting on the most beautiful stainless steel hog roasting machines – that's how life is at hog roast Goole.