The Best Hog Roasts In Haworth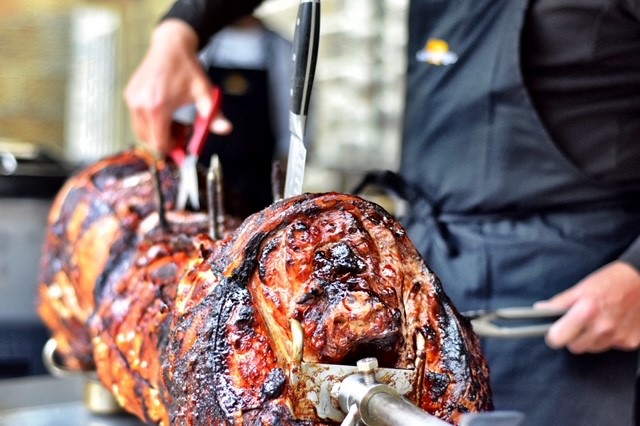 It is impossible to talk about Haworth without immediately mentioning the village's most famous residents, the Bronte family. Haworth was home to these literacy icons whilst they were writing some of the most classic works of literature of all time, including Wuthering Heights and Jane Eyre. Their former residence is now the Bronte Parsonage Museum and it is not the only part of the village that pays homage to the past.
With its picture-postcard cottages and cobbled streets, Haworth has managed to remain unspoilt by modern development. It has a fully preserved steam railway, which was used for filming The Railway Children, one of the oldest brass bands in the area and an annual 1940s nostalgia festival.
Here at Hog Roast Haworth, we are also firm believers in keeping important traditions alive, which is why we have adopted one of the oldest cooking methods in existence. Meat has been spit-roasted for centuries and for us there has never been a better way of cooking pork.
The reason we are so good at what we do, is because we have mastered this age-old cooking technique and modernised it will our advanced hog roasting machines and stylish menus to suit more contemporary tastes.
Great Food For All Occasions
The Hog Roast Haworth team can provide the best hog roasts in the area and an imaginative range of menus that cater for both traditional and modern tastes. Our classic flavour combinations and inventive dishes make us the ideal choice for any special celebration in the village, whether you are commemorating a past event or toasting your future at your wedding reception or child's christening.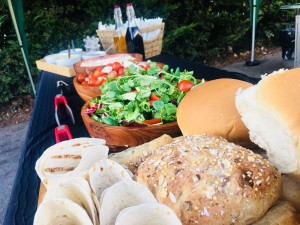 Whatever the occasion and whatever your tastes we can deliver your dream food in any venue, either indoors or outdoors and serve your chosen menu as an informal buffet or provide table service and front of house staff to serve a selection of our delightful handmade canapés.
Haworth is a very special place and if you are lucky enough to be hosting an event here, the Hog Roast Haworth team will guarantee to make your day even more special with our superb locally-sourced ingredients and our unique blend of the traditional cooking techniques and modern menus.