The Best Hog Roasts in Hebden Bridge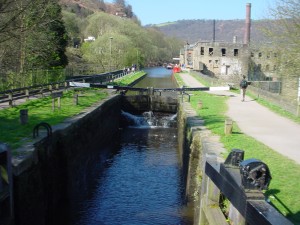 There are several ingredients that go into running a really successful and well-loved hog roast company like hog roast hire Hebden Bridge. First, and probably most important, is the passion for pork that really sets our team out from the crowd. Every step of the way, from the selection of the finest quality hogs, to the care that's taken in cooking and preparing the perfect accompaniments to complement the flavour of the pork, to the knowledge of how best to carve the whole animal which comes with years of experience, the care and understanding of our team really sets us out from the crowd. Of course, having a deep love for pork and the act of cooking a whole hog in all its glory isn't going to get you far without the organisational skills necessary to run a proper business, and we're nothing but professional, so before we even arrive on your premises we know that everything's going to run without a hitch – we come prepared for every eventuality.
And having served hot pork sandwiches in and around Hebden Bridge for just about as long as I can remember, I can tell you one thing that really seems to bring people of all kinds together is the all-consuming desire for hot tender roasted pork exhibited by our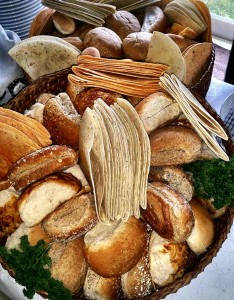 loyal customers. If there's one thing I'm confident about, it's that nothing beats the taste of rare breed hogs roasted whole on our roasting machines – the pork we cook up is second to none. Over the years we've catered every kind of event you can imagine, and several others you wouldn't dream of in a million years, so when we assure you that we're the top catering company in the area and we can cope with any request we've got a whole lot of experience and satisfied well fed previous customers that can back that assertion up.
Sheep and wool made Hebden Bridge, or 'Trouser Town' as it used to be known, famous, but with hog roast Hebden Bridge on the scene more people know the town nowadays for the high quality of the spit-roasted meats in the vicinity. But hold on: why 'Trouser Town' you ask? Well, at one point in the early 20th century the town produced so much woollen material and so many clothing manufacturers set up shop here that the garment became synonymous with the location
Leaders in Our Field
Nowadays, Hog Roast Hebden Bridge are doing so much good work catering the various events around town we might as well get it renamed 'Pork Place' such is the fame of the hot pork rolls that come off our roasting machines. Joking aside, Hebden Bridge does have another 21st century identity – it's well known as the lesbian capital of the UK, with, demographically speaking, a higher lesbian population than any other town or city in the United Kingdom.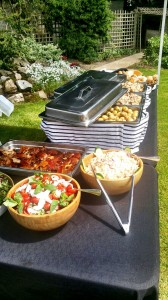 And when we've left, you wouldn't even know we'd been there but for a faint impression on the grass and the warm feeling of a full belly, because when we clean up we do it properly – with Hog Roast Hebden Bridge we like to make sure that from start to finish there is not a single thing for our clients to worry about. The quality of your supply chain is another, and ours is uniquely excellent and reliable – we've been using the same butchers for years and we know we can count on them to provide only the best hogs, because they know how important our reputation as the one and only choice for hog roast in Hebden Bridge is to us. We also have long standing relationships with our baker and local greengrocer, because to provide you with best possible service we need to know exactly where all our ingredients are coming from – the hot slab of roast pork may be the centrepiece of the sandwich, but there's no sandwich without bread and our bakers is the best for miles around. The final ingredient in the Hog Roast Hebden Bridge mix is our wonderful roasting machines – these babies are the leaders of roasting technology, and once you've had a chance to get up close and personal with one you'll see why we all love our jobs at hog roast Hebden Bridge so much!