The Best Hog Roasts In Huddersfield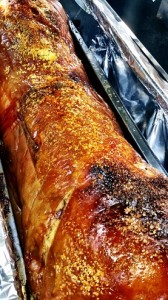 Huddersfield town is lucky enough to possess such a proud history, present, and future, is the ideal place for another of Britain's traditions to thrive. Hog roast Huddersfield as a form of catering have existed since the days when Huddersfield was under threat form the Luddites, but they have never been as popular as they are today. This is in large part down to the great hog roasts that we provide. A market town like Huddersfield is the ideal spot for my role as a hog roast Huddersfield Caterer. There's the constant draw of the markets, bringing hungry customers from the town and the surrounding area in to the centre of Huddersfield almost daily. This provides a unique opportunity to bring attention to our hog roast Huddersfield offering tantalising flavours to the passers-by, and making them aware of the services we offer at all times. Our delicious and delightful delicacies are available for any party, convention, gathering, or event that you may be having in the Huddersfield area. If you want food and service that are guaranteed to please, then you know where to come.
We thrive in Huddersfield largely because of the mix of events that we are suitable for. The town holds corporate conventions and meetings in its hotels, and what better way to offset the stress of business worries that with a wonderful hog roast Huddersfield. Home to football and rugby, almost every weekend sees gatherings of hungry fans in locations around our picturesque town. No need for cheap chips and dodgy looking  plastic hot dogs, when you can see thick slices of succulent juicy pork cut from the spit and put straight into your sandwich. And where there is a university, there will always be parties. If you want your gathering to be the talk of the campus, then why not bring in Hog Roast Huddersfield? Your guests cannot fail to be impressed when they see our staff serving them. It definitely beats crisps and dips. And then there's the born and bred Huddersfield crowd; the people who have been bought up here, in a town that has tradition dripping from its every pore. What would they rather tuck into on a sunny afternoon than a hog roast they have seen cooked in front of their very eyes?
Leaders In Our Field
We at Hog Roast Huddersfield offer fantastic food for any occasion. We promise good service, great tastes, and traditional flavours that will never go out of fashion. We also manufacture and produce our own Machinery that we can hire out to you, maybe you've got a dap hand at roasting a pig and you've not got an oven big enough at home, don't worry thats were we come along. You can hire them for the day or longer if needed, we can also provide you with your chosen meat which we order in from the local butcher. We then deliver the machine to you along with the gas, if you have never used a hog roasting machine before we would also set up the meat for you as it can be a little tricky. we say 6 hours is usually just enough time to fully roast your hog to perfection, then all that's left to do is eat!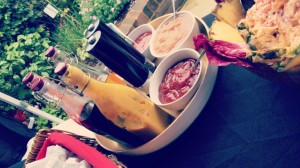 Huddersfield is a town steeped in British tradition. At the very heart of West Yorkshire, Britain's tenth largest town is the birthplace of Rugby League, one of the nation's greatest sports. Former British Prime Minister Harold Wilson was born within our town walls. And, from just a short walk around Huddersfield, anyone can see that it is a town decorated with wonderful Victorian architecture. With a thriving university and great sports teams, Huddersfield also boasts a population of the biggest and brightest in Britain. Huddersfield is the birthplace of the rugby league and it is home to Huddersfield football club who play in the championship and also the British prime minister (Harold Wilson) was born here. Now that we are in November it is the launch of the festival of light, this is a great open air event full of music performances including rock, jazz and modern, daredevil acrobatics, fireworks, street dancers and it really brings the whole community together.
For all your events in Huddersfield, contact us today.