The Best Hog Roasts In Hull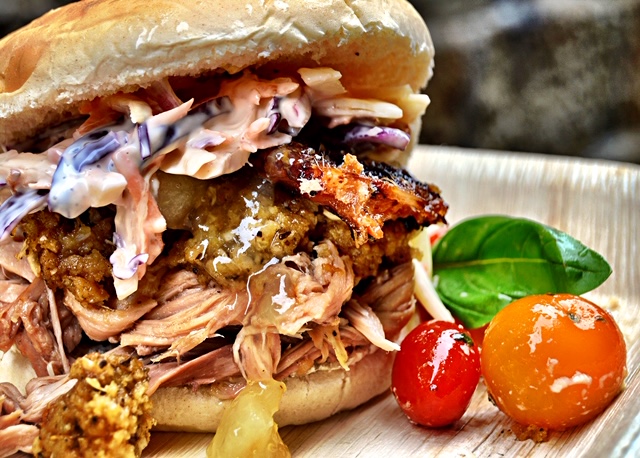 Hog roast Hull wants to help you overcome those catering blues with a one off traditional hog roast supper detailed to exactly how you want it, we cut out the middle man and staffing giving you extra money for other parts of your special occasion no matter what the event they will all benefit from a classic hog roast buffet. Hog roast Hull is the number one hog roast caterer of this kind in the area of Hull, just check out our genuine testimonials left by our satisfied clients, they will assure you that our service is second to none and really must be given a go. Hog roasting is a rotisserie form of slow cooking using the traditional method of spit roasting, this tried and tested unique form of cookery has been around for hundreds of years but we give it a modern twist with our state of the art modernised cookers fit for any venue as our roasters are so versatile we can even operate indoors without any extra hassle or fuss. We have catered for many events in Hull and all our customers agreed it was an amazing hassle free way to provide great food at a price that everyone can afford.
We have catered for weddings, birthdays and work functions, believe us when we say that this is the way forward with modern cooking, it sets any event alight with a central point for all your friends and family can congregate round and soak up the smells coming from our hog roaster, it really provides ambiance and feeling to what can be boring events, imagine the produce of choice slowly turning on the spit whilst the meat is basted to absolute perfection by our state of the art equipment, you need to try it for yourself which leads us to our next amazing offer, not only can we provide you this great service we can also hire our apparatus to you so you can try spit roasting yourself.
Leaders In Our Field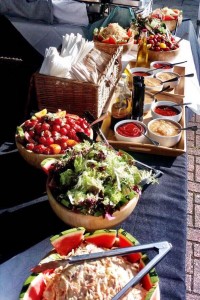 Hog roast hire Hull can give you the opportunity to wow your friends and family alike by taking on your own hog roast buffet without our staff, you will be the hands on cook making sure you get the credit for the quality food you are about to serve to your guests. Hiring our equipment could not be easier and once you see how our superb hog roast cookers operate you will see they are self containing and basically self running all you have to do is place the produce you have chosen on to the spit and set it turning at a low, steady speed making sure the meat is cooked so slowly that it becomes the most succulent juicy meat you have ever tasted, that is the beauty of our hog roasters minimal fuss and work for top quality amazing food you will not have tried before, all you have to do is season and baste ensuring the meat is soft and moist ready for your hungry guests.
Hog roast hire Hull really can help you pull off the BBQ of the year without stress and worry ruining your day, all you do is top up the drinks and keep your guests entertained until the food does that job for you. Our staff are here to help and we will offer you free advice on hosting your own hog roast party, remember we are here to help and our staff are very friendly and approachable and want to make sure your occasion no matter how special gets the same service, this makes us stand out from the crowd of other catering firms and you will use us again and again once you have sampled our first class service second to none. All our staff are highly trained professionals and are all qualified in catering and all adhere to the very latest rules and regulations concerning modern catering, we are the best in the business and you will agree and wonder why haven't you been using us all this time. We can simplify your day and cut down expensive costs that can up that already slim budget, our style of catering can be done on a self service style cutting costs of extra staff and with one pig feeding up to 100 hundred people we can simplify catering amounts with sometimes a lot of food going to waste due to over compensating for guests that don't even show up, so give hog roasting a try yourself today.