The Best Hog Roasts in Keighley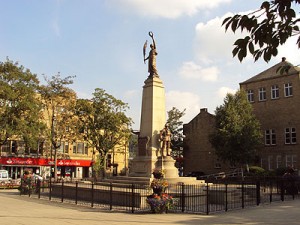 It's never been an easy task to find a caterer that knows just what you want and, more importantly, is able to get the job done – but it's gotten a whole lot easier now you've found Hog Roast Keighley! As an accolade winning professional caterer we have an enormous amount of passion for event catering, especially if it involves a hog roast, because hog roasting is what we're all about. Waking up in the morning and starting a new day making a new hog roast in Keighley is one of the best jobs to have as far as we're concerned. And the only thing we can think of that could be quite as enjoyable would be to have a job as hog roast critics while getting paid to eat a hog roast every day, rather than making brilliant hog roasts for other people to enjoy!
For now we don't mind settling as hog roast Keighley creators, because we get more than enough enjoyment from seeing the reaction and happiness other people receive from our catering. If you and your event guests want to experience hog roast perfection at its purest then we have plenty of tricks up our collective sleeve that we're certain you'll like. And you don't have to stick with the menus they are basically food for thought, so if you fancy adding another meat or deducting one its absolutely fine.
Keighley is a large town and is somewhat quite famous as the "Rail way children" was filmed up in the Bronte Country which is a part of the Pennine hills, the film was made in the 1970's from the original book version written by E.E.Nesbitts, it is a children's classic novel and the film has attracted so many tourists through the years because they can catch the North Valley stream train from Keighley which stars in the novel and the book. Another interesting fact that makes Keighley such a great place is that its home to the first British Turkish bath, it was a fantastic place for the locals to meet up and more importantly the middle white breed of pig was found in 1852 and still remains a popular favourite for pork butchers worldwide. So you know that spitting pig Keighley uses locally sourced meat.
Leaders in Our Field
To start with we can make hog roasts for any – added emphasis on any – event you need catering for. Hog roast Keighley party catering isn't just grand when made for a wedding; it's also great at any type of corporate event and any type of party event. Partly why it's so enjoyable and adaptable for these contrasting events is because we've developed unique, event-focused menus for each and every one of them. The 3 menu sections (party, corporate and wedding) are divided by event type and within every section is a treasure trove of stimulating menus to make mouths water. There are 5 menus in each section and the menus are progressively more brilliant and complex as you work your way down. Depending on your own preference and event type you should have little problem identifying and picking out a hog roast menu of real quality and enticement.
The complete range of our menus is only made better by focusing on fresh pigs and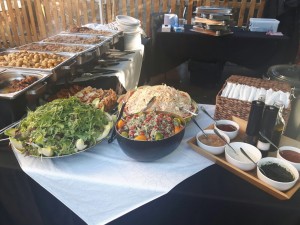 produce. All menus are made with fresh ingredients by an elite hog roast chef. You can count on the experience of our hog roast Keighley chefs to make your Keighley hog roast a fantastic event experience for everybody who attends. We don't accept mediocrity and we certainly don't accept failure, we instead make the guarantee to all our customers that their hog roast event will be free of incident. A perfect hog with every service is our promise to the people of Keighley.
We also hire out and sell spit roast and hog roast machines. The hog roast hire Keighley option is very popular, basically we supply you with a hog roast machine, gas and the meat which is optional. Our team would deliver the fully CE registered hog roaster to your event that morning and we could show you how to set it up and then you'll be away roasting your own meat at your very own event. Please see our contact page for our internet quote form and further contact details to enquire about any of the hog roast services we're offering or you can call us and one of our sales representatives would be delighted to discuss catering for your event.