The Best Hog Roasts In Leeds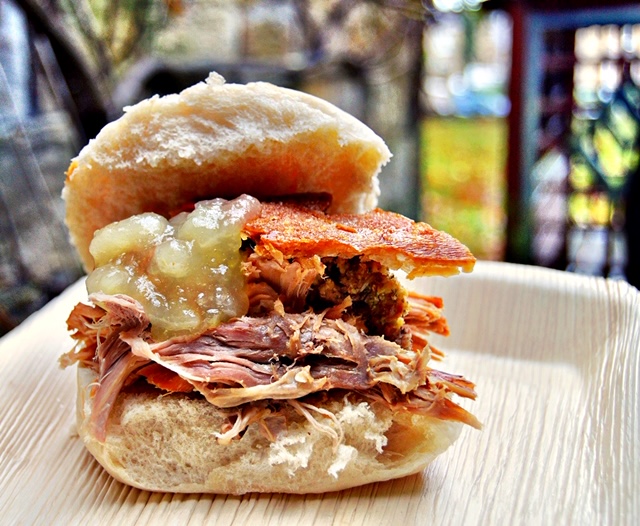 Hog roast Leeds for years has been crafting the perfect event meals, offering the simple pleasures of a hog roast roll, to detailed and sophisticated hog roast sit-down dinners. While a hog roast is a relatively straight forward affair, as far as cooking goes, there is nothing simple about hog roast Leeds catering. As opposed to sticking to what's easiest and most profitable, as you might expect a caterer to do, we've embraced with open arms new challenges, new customers, and new events. We rise to challenges – new and old – and have been rewarded for it, as now have more catering experience and skill than anyone else.
Hog roasting is going as strong as it ever has and this is despite the current economic climate, with many people preferring to have a go at doing things themselves. But we really haven't felt it; our hog roast Leeds catering trade just keeps moving from strength to strength. Since our inception a few years back there has been no other caterer in Leeds with a service as envied and booked as ours.
Leeds is a City that is on the boom its certainly not a quiet place to work in, with a staggering population of over 1.5 million citizens of all nationalities its a great place to meet new people and one of the leading cities for business and legal services outside of the London area.
In spite of the ongoing roaring success of our hog roasts in Leeds we still cater for small events as well as big events. We can make you a hog roast Leeds event if you only expect to see 10 guests arrive. We don't believe in events that are "too small" and we also don't believe in events that are "too big," and that's why whether you have a barbecue and plan to feed 10 people or a very large corporate event and need to feed 1000, we can be turned to for a scrumptious Leeds  hog roast.
We can help you with your event by not just giving you good food, but also giving you good advice and suggestions, of which we have many. Our experience runs so deep, we're constantly striking new friendships and pockets of information – and that's a great benefit for us, as it comes in handy when helping our customers. As an example, if you were in the early stages of planning an event and as well as needing a caterer you're also on the hunt for a venue, outside cover (a marquee, for example) or entertainment, we can lend you our experiences and knowledge. If you have several venues in mind and just don't know which the best option for you is, we can help you to assess and find the perfect event location – and the same is true for entertainment and other event services.
Leaders In Our Field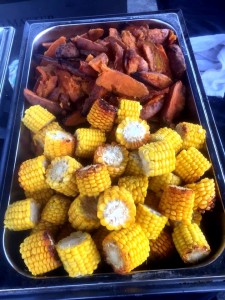 If you are thinking about having an event at home or either you've booked out a venue and you personally want to cook your own meat and show off your calving skills, here at hog roast hire Leeds we offer the service of hiring out one of our hog roast machines for the day or for longer if needed. We would turn up in the morning to your event and deliver the fully CE registered sparkling clean machine off with your chosen meat with is optional, and also a canister of gas to obviously heat up the machine. Don't worry if you have never done anything like this before we can show you how to set up the meat and the rest is left to you.. After six hours of roasting, your meat with be cooked to perfection and ready to calve to your guests.
Hog roasting and human control of fire were almost simultaneous, and like fire the name of hog roast Leeds catering has spread like wild fire. We know how to impress and entertain people with delicious food and that's why we're popular as event caterers for every different type of occasion. And you don't have to stick to the menus that we made, you are welcome to change things or add food to the menu and make it personal for your event. To book us for a hog roast machine hire in Leeds or for a hog roast Leeds party, corporate event, christening or wedding, we can be contacted by either phone or email and one of our sales representatives can guide you towards creating a unique event.