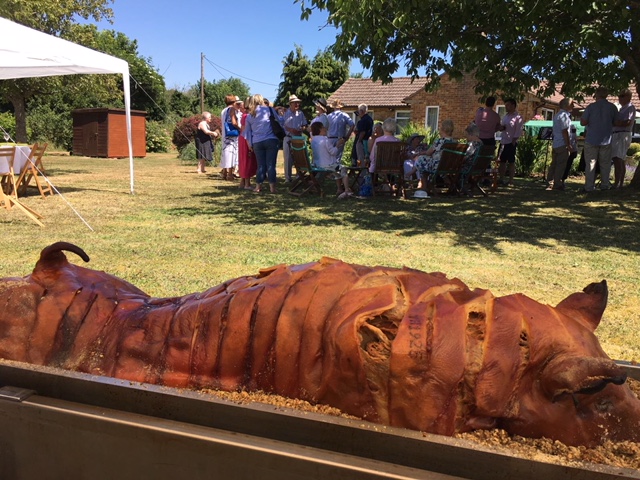 If you enjoy the abundance of local produce available at Malton's busy local markets, you will definitely love Hog Roast Malton's food. Our superior hog roasts and varied menus are all made up of the freshest locally-sourced produce available. From our slow-roasted meat to seasonal side dishes, fresh salads and 3 course meals, we make everything from scratch on -site and when we are at the helm, you will never find any inferior ingredients or pre-made dishes on your plate.
Our ethically-reared meat is unbeatable both in terms of flavour and succulence and once you have tasted it, you will understand why we are regarded as the best hog roast catering specialists in the area. In addition to our perfect pork, we also supply a range of other slow-roasted meats which you can choose to accompany or replace the pork for your main course. All of our other meat alternatives are just as high in quality as our pork and when cooked slowly over the course of several hours by our skilled chefs, they are just as tender and tasty.
Treat Your Guests To Something Different From Hog Roast Malton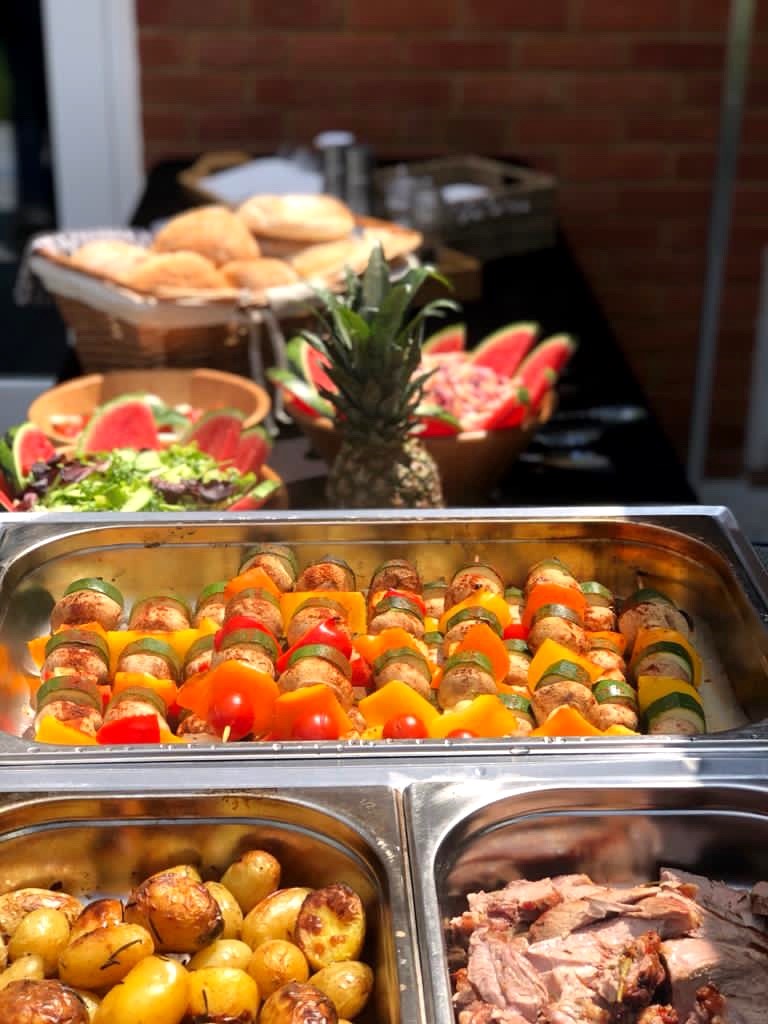 The variety across Hog Roast Malton's menus doesn't end with our range of meats. Our vegetarian diners are always extremely well catered for, with a vast choice of meat-free dishes available, as well as specialist produce, such as gluten-free bread rolls and wraps, to ensure everyone's dietary needs are met. We have a broad selection of themed menus, buffet options and 3 course meals that are great for any occasion, whether it be a relaxed buffet for a family party or a formal meal for your wedding reception.
If you would like to add an extra touch of elegance to the proceedings, you can indulge in a tempting selection of our own imaginative handcrafted canapes, which offer a diverse range of flavours to suit all palettes. We will even provide our own front of house staff to meet and greet your guests and offer them some tempting treats before the main meal, as well as providing efficient table service throughout your event.
If you would love to indulge in some superb local produce and enjoy a modern menu that is freshly prepared for you in the setting of your choice, Hog Roast Malton are an absolute must for any event in Malton.