The Best Hog Roasts in Mexborough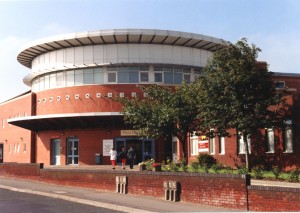 Hog roast, that's my trade I have been a professional hog roaster for many years now, I like to explore different places, cater for different people and see the pure enjoyment on their faces as the plunge into a freshly roasted hog roast sandwich.I was trained in the art of hog roasting by my father; he was a hog roast enthusiast and was unbelievably skilled in preparing the hog, roasting the hog and getting the best bits before anyone else! God rest him. He even ordered a hog roast to be there for his wake following his death five years back.
These days I like to continue my hog roasts in the same tradition that my father taught me, no nonsense, straight pork with authentic roast flavour and plenty of lager! My last hog roast was in Mexborough, a lovely little industrial town in south Yorkshire. I had never even been to this part of the world before now, I at the Montague arms pub where the party was being held and began to set up outside. Unfortunately, the weather didn't hold out for us this time at the hog roast in Mexborough and the heavens opened and it wouldn't stop raining. Luckily for us, one chap who attended the party had a gazebo in his van and we set up so that the roast could be outside and the guests could pass freely without getting soaked.
Leaders in Our Field
The hog that I prepared the day before was injected with a good helping of sugar and cider
for added apple-goodness that soaks and roasts beautifully into the meat. I love the combination of these two things together, there is literally nothing finer in life than a freshly roasted hog with apple and cider undertones. I also like to give the skin a lot of attention, I like to give the my dried herbs a good grinding in a purpose built herb grinder that allows me to grind up large amounts and mix together with sage, thyme and sometimes a little garlic. Once the hog is injected and the skin is scored, I spray lightly with olive oil and rub the finely ground herbs into the skin itself. The Mexborough hog roast got off to a cracking start as the guests were all enjoying themselves and getting through the wine and beer that had been organised for them. There are always a few curious and somewhat sceptical guests when it comes to a hog roast, I think a lot of it has to do with the sight of an entire hog roasting. It's a fine sight to see but some people, regardless of whether they eat meat or not are sometimes put off. This fear is usually cured as soon as the aroma of fresh, roasted pork drifts under their noses!
I began to carve up the hog for the birthday girl as soon as it was ready, the meat does retain heat really well for some reason, so its torturous for a lot of people as soon as they pick up their sandwich and are tempted to just inhale the whole thing, I do have to warn people about this as one burned mouth can really hinder the enjoyment of their sandwich! Doing the Mexborough hog roast at the Montague arms, I was chatting away to the owner of the pub who informed me the Stan Laurel had once stayed in one of the rooms upstairs before heading stateside and really hitting the big time with Oliver Hardy many moons ago. It's funny to think that I'm working at a place where an ancient comedy legend was once staying, it turned out he was an Englishmen, and I had no idea!
Anyway, I had very little pork left from the hog roast to take home with me; this is usually a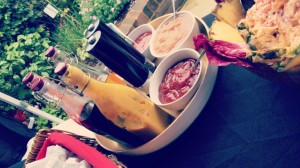 sign of a fantastic hog roast. All of the guests were sat around sipping coffee and tea looking very tired and full of food after a hard day's partying. I loved working my hog roast in Mexborough, it really is a lovely part of the world and I will visit again. The party goers were a cracking bunch too and they really know how to dance up there! If nothing else, they know how to dance also; they know a great hog roast when they see one, that's why there was nothing left for me, shame as I was looking forward to making cheeky pork casserole the following day for my tea!