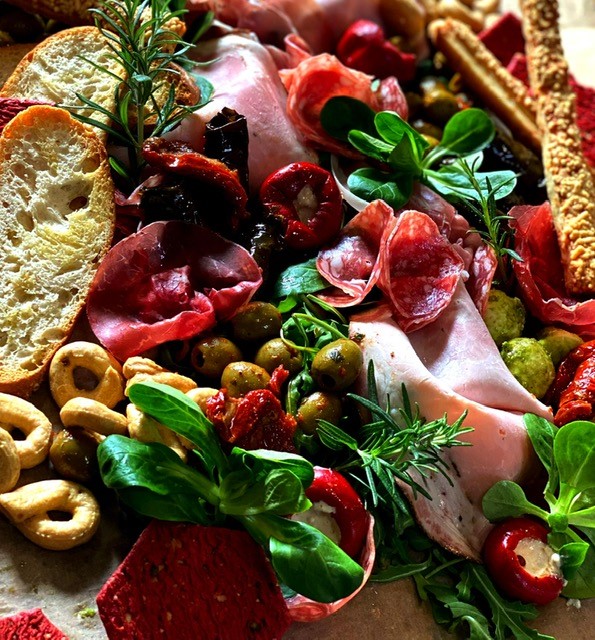 If you are planning a community event , family gathering or celebrating a major milestone in your life in the lovely village of Pannal, but you are struggling to find a catering company who can meet all of your needs, you will find everything you are looking for and more here at Hog Roast Pannal.
We are the local leading hog roast experts and have extensive experience of providing superior quality meat for all types of events in the area. Not only that, we are continually developing and diversifying our menus to meet the catering needs of contemporary diners who have varied tastes and different dietary requirements. It isn't just our meat that is second to none. We can offer you the whole package, including stylish buffets and sophisticated 3 course meals, complete with a selection of alternative meats and vegetarian options for all of our menu combinations.
Delicious Hog Roast Pannal Feasts
The Hog Roast Pannal team are specialists when it comes to cooking meat, but we are also incredibly versatile caterers who are able to prepare all elements of your chosen menu from scratch at your venue to an equally high standard. All of our fresh food is made from the best locally-sourced ingredients, which are transformed into varied and delicious dishes by our skilled chefs and catering assistants.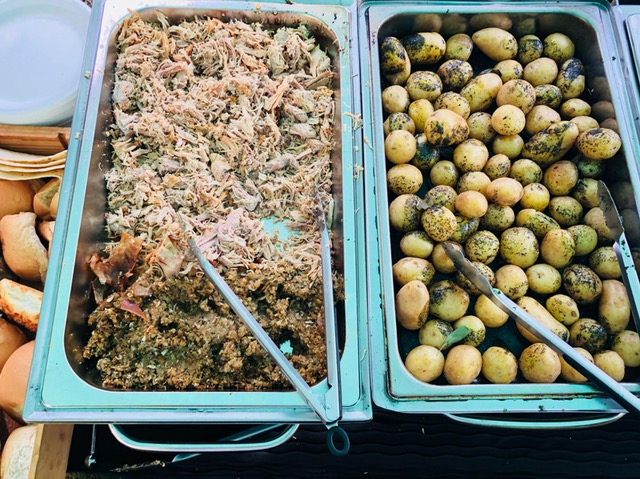 We are able to adapt easily to any environment and whether we are cooking for an intimate party or large-scale event, we always deliver impressive results every time.  We ensure we arrive on-site several hours before your food is due to be served and our incredibly efficient team always time everything to perfection, so we are ready right on cue. When and how we serve the food is entirely up to  you. Our increasingly popular 3 course wedding and corporate menus can be served as a traditional sit down meal with full tale service, as well as our own professional front of house staff to welcome your guests with some of our tasty homemade nibbles and a glass of bubbly, for an extra touch of finesse.
If you value quality, versatility and professionalism when it comes to event catering, the Hog Roast Pannal team are the ideal catering choice for any event in Pannal.