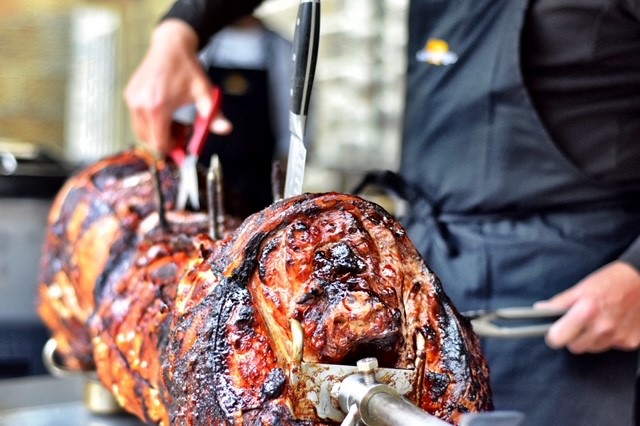 Pocklington is certainly are great place for enjoying the great outdoors, and if you would like to make the most of what the area has to offer by hosting a special occasion outside with a view of the Yorkshire Wolds in the background, Hog Roast Pocklington can help you to achieve this. Our intelligently-designed hog roast machines can be easily transported to any location and our highly experienced mobile catering team can deliver fabulous food in any setting.
Wherever we are catering, we always prepare everything from scratch at your venue on the day and only use the finest local produce in all of our dishes. We care about where our ingredients come from and we are committed to selecting only the best ethically reared meat, and organic and free-range dairy vegetables and dairy products. We never take short cuts when it comes to sourcing or preparing our ingredients and their superior quality is evident in every dish we provide.
Only Supplying The Best Hog Roasts For Pocklington
Hog Roast Pocklington supply the best hog roasts in the area and plenty more besides. Our varied menus offer both classic and contemporary dishes, vegetarian alternatives, a selection of different slow-roasted meats and an abundance of options for all different types of occasions. As well as making large crowds happy with our signature hog roast sandwiches at outdoor events, we also provide varied buffets and elegant 3 course meals that are perfect for more formal occasions, such as weddings, christening and corporate events.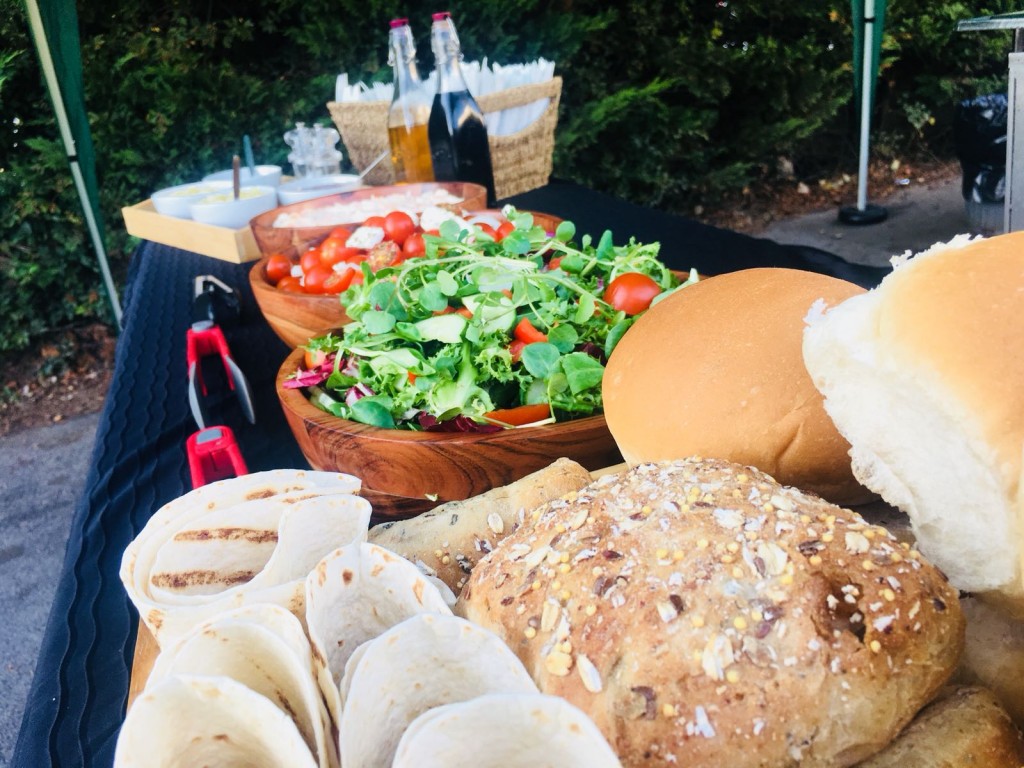 If you would prefer one of our more formal menus, you can also indulge in some of our tasty handmade canapés, which are the perfect way to welcome your guests. What's more we will also supply our own front of house staff to serve them, as well as providing full table service throughout your 3 course meal. On the other hand, you are planning a more relaxed gathering, our friendly team will be happy to chat to your guests and lend them a hand at our serving table, leaving everyone free to mingle and help themselves as they please. If you want high quality food in a scenic location and an extensive range of menu options for any occasion, you will find everything you need here at Hog Roast Pocklington.