The Best Hog Roasts In Richmond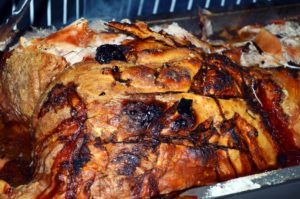 Hog roast Richmond is the number one catering service provider in Yorkshire we cater in a different way to most other firms and offer you something very different from today's catering companies that give you the same old food over and over so try something out of the ordinary and book a traditional hog roaster for your next occasion, no matter what it is we can give you the food it deserves guaranteed. Hog roast Richmond aims to provide you with some of the best produce Yorkshire has to offer, it has some of the best farming lands in the country and the livestock is fresh to your roaster, so take advantage of these quality products, combined with our state of the art hog roasters it will provide you and your guests with fantastic food that everyone can enjoy young and old.
Richmond is an historic market town and also has some great produce you can get yourself locally so if you want to provide your own meats and such that is fine with our hog roast equipment hire plan. Hog roast hire Richmond can help you with the apparatus and you provide the meats then do the roasting yourself, it really is hassle free with the roasters being top of the line and basically self containing they run themselves all you have to do is season to your own liking and baste the meats every now and again giving it a juicy and moist texture sure to set everyone's taste buds on fire, fabulous to the taste as well to the eye. Hog roast hire Richmond only employ the best staff available and we will gladly offer you our knowledge and guidance to make sure your solo attempt at hog roasting is a successful one, sure to be remembered by friends and family for years to come, once you have tried it you will be sure to come back for second helpings just like your guests will once they have tried the succulent choice of meats served up by you and our hog roasters. One of our satisfied came back to us and said that our hog roasters made his wife's 40th birthday party very memorable and that all the guests loved the food he served up, all the guests were wowed and it created an amazing focal point for the party, everyone gathered around the cooker socialising and catching up all, a real mood setter.
Leaders In Our Field
Check out our testimonials all from legitimate customers all happy and agreed that hog roasting is the way forward for traditional yet modernised catering. Hog roasting is not the only avenue you can take with our state of the art hog roast cookers, our roasters are so versatile we can cook nearly anything on them with minimal fuss and preparation time, any food can be slow cooked to perfection on our equipment you just have to try for yourself. Yorkshire Lamb is a family favourite across the county and really benefits from a slow cooking the already tender meat is cooked so slowly it will be the best Lamb you have ever tried and when seasoned with mint it really makes the ultimate taste combination. Beef cuts are also fantastic on a slow roaster, some beef cuts can be tough and chewy but not when slow cooked by one of our quality roasters, the beef is moist and soft to touch really making the most out of a slow cooking.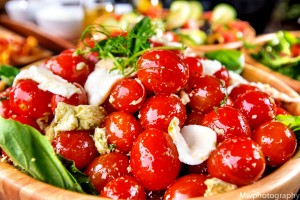 Not only these meats but we offer the white meat alternative with Chicken and Turkey. We all know that roast Chicken is a Sunday roast classic everyone loves well cooked on our roasters it makes it even more mouth watering, seasoned with salt and pepper the meat stays moist and tender without toughening up and drying out like we know Chicken can. Turkey is also popular around the festive period with our slow roasted Turkey being popular with Christmas party goers, perfect for Christmas work events or parties giving you a choice of something different to treat your staff to a job well done at the end of the year, sure to be appreciated by all. We can also offer you wild Salmon too, nothing is out of the question for our cookers so the only limit is your imagination so please come forward and ask us any questions or any suggestions and we will tell you straight up if our roasters can cook it for you, the answer is most probably yes.