The Best Hog Roasts In Scarborough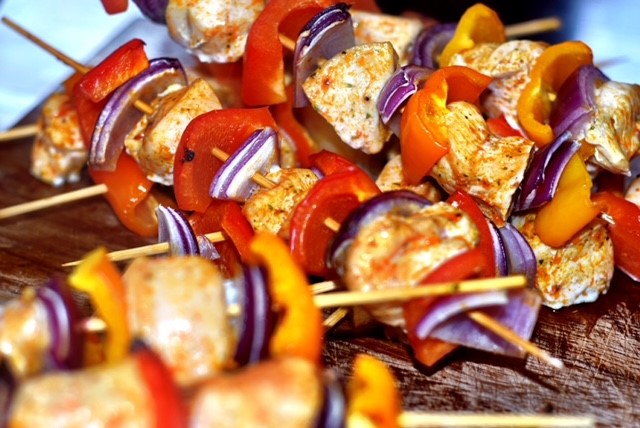 Are you looking for a different kind of catering? One that can offer great food at great prices? A caterer that cuts down hassle and worry without cutting out fantastic service? Then look no further because hog roast Scarborough is here to help you provide your guests with a quality hog roast supper, fabulous foods at fabulous prices with no loss in quality and originality. Hog roast Scarborough can give you the twist and centre point your party is missing giving that family birthday party a talking point to get everyone together and talking about great food the rest just follows with our top of the range slow roasters giving you the ambiance a party deserves. Hog roasting has been around for hundreds of years and is used by most cultures across the globe so if all these people have tried it why haven't you?
We combine an old style of cookery mixed in with modern up to date equipment, one that contains all the smoke and such, this style of self contained cooking is the new way to provide brilliant food with minimal fuss and worry, the food takes care of itself all you have to do is fill the glasses and give the meat the occasional baste to make sure it stays moist and tasty for your friends and family, which brings us to our next point hiring your own hog roaster. Hog roast hire Scarborough not only provide you with great service and produce but you can do your own hog roast to cut staff and cost, you are Gordon Ramsay for the day as we will come and drop off a hog roast cooker at your chosen venue with the produce of choice or you can provide your own as we all know what quality produce Yorkshire provides the choice is yours entirely whichever makes your life the easiest, that is what we are all about. Hog roast hire Scarborough have the best staff on hand to provide you with the know how so you won't have any fear of tackling it yourself, feel free to ask our friendly team any questions about the equipment we use, the best way to prepare the meats or anything else that you think you may need to know, but you will agree once you have seen how simple it is to get the best out of the roasters you will have the confidence to serve up some of the best tasting food you have ever tasted.
Leaders In Our Field
Our hog roasters are of the highest quality and can work indoors as well as outdoors giving you the confidence to run a hog roast buffet outside with the safe knowledge that if it rains you can easily relocate the roaster to a dry place making sure your event isn't ruined by the troublesome British weather, our equipment is self containing and virtually smoke free making it possible to use our roasters in the smallest of gardens or areas our roasters are easily moved giving you options instead of problems. Our roasters are amazing and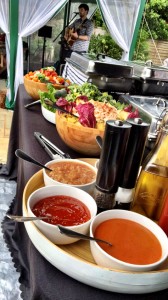 also provide a great place for friends and family to join around in conversation and give a certain ambiance that cannot be found with a standard buffet, egg butties and pies doesn't have the same ring to it as a honey roasted pig fresh from the spit does it now. We can also provide catering for events on a grander or larger scale from fetes to charity events, to weddings and work functions, we can provide a high level of catering and food preparation within a reasonable budget to suit all tastes and pockets. One of our pigs can easily feed one hundred guests without hassle and problems the food is there early and cooking ready for when guests and friends do arrive so you can feel safe that the food is there ready, cooking under your nose. If you have a large party just order another roaster, two roasters equals two hundred guests fed soundly with some left over for seconds for those hungrier people. If your event isn't massive you can downgrade your choice of produce with Chicken being a good option for the smaller occasion, everyone loves roast Chicken and this will be the best you have ever tried without a doubt as our roaster slow cooks it o perfection with these and many other great choices for roasting be sure to give us a call today we promise you will not be disappointed.