The Best Hog Roasts In Sowerby Bridge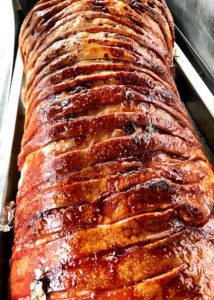 Sowerby Bridge is the meeting point of the Rochdale Canal and Calder and Hebble Navigation and is a very popular destination for canal boat enthusiasts who want to try their luck in successfully navigating their way through Tuel Lock, which is the deepest lock in the UK.
It is also host to the unique Rushbearing Festival and is a bustling market town that actually has a solar powered open market.
Sowerby Bridge is an environmentally-friendly town whose residents believe in making the most out of their natural resources and here at Hog Roast Sowerby Bridge, so do we. We only ever use the best locally-sourced ingredients in all of our dishes and we are very discerning when it comes to choosing the finest quality, ethically- reared meat. We are also a completely self-sufficient catering company and even if we are feeding 400 people, we never rely on additional help from staff at your venue. We have the most stringent standards when it comes to cleaning up after an event and we are always very careful to leave any venue exactly as we found it.
Great Food For All Occasions
Our hog roast machines are incredibly compact and efficient with the capacity to cook enough meat to feed up to 300 people without scrimping on the portion sizes or compromising on quality. This makes Hog Roast Sowerby Bridge a great option for large events and no matter how many people we are feeding, we always prepare all of our dishes from scratch on-site whilst the meat is slowly roasting over the course of several hours.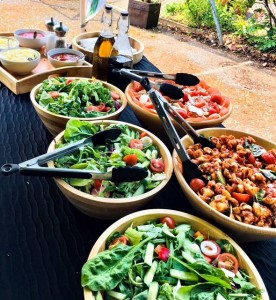 We are just as good at catering for smaller events and if you are looking for a more elegant option than a buffet style meal, we can provide complex 3-course menus along with canapés to welcome your guests and add a touch of class to the proceedings.
We have a range of inventive menus that cater for all tastes, including tempting vegetarian dishes, a variety of different slow-roasted meats and gluten-free products. We can provide food that pleases everyone and serve it a style that bests suits your special occasion.
If you want efficient and ethical caterers who use only the very best ingredients, look no further than Hog Roast Sowerby Bridge.