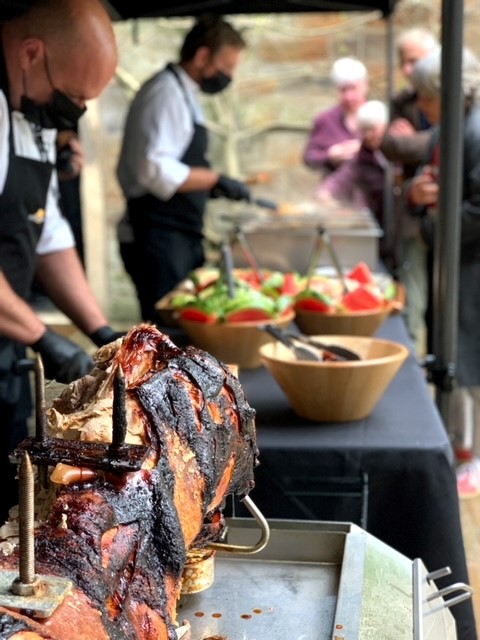 If you require some flexible, high quality mobile catering in the East Yorkshire countryside, you will find everything you need right here at Hog Roast Stamford Bridge. We are the most experienced hog roast suppliers in the area, and you won't find more flavoursome or succulent meat anywhere around. We only ever select the best ethically-reared local produce and use our many years of experience and state of the art cooking equipment to prepare it to perfection.
In addition to providing the best premium-rate pork in Stamford Bridge, we also offer a variety of other slow-roasted meats, all just as high in quality, flavour and tenderness as our pork, as well as a wide range of different menus that are ideal for any occasion.
Hog Roast Catering Stamford Bridge – Perfect For Any Occasion
Whether you are planning a family get together, outdoor public event or extra special occasion such as your wedding reception, the Hog Roast Stamford Bridge team have the perfect menu to meet your needs. Whilst pork is our speciality, we  recognise that modern diners have increasingly varied palettes and dietary needs, which is why we put a lot of thought into every aspect of our menus. We are continually developing and expanding what we offer to ensure we cater for all tastes, and we have an impressive range of meat-free dishes, specialist produce for specific dietary needs and dishes with both classic and more exotic flavour combinations.
All of our diverse dishes are freshly made at your venue on the day of our event by our talented mobile catering team and everything we present to you is made using only the best locally-sourced ingredients.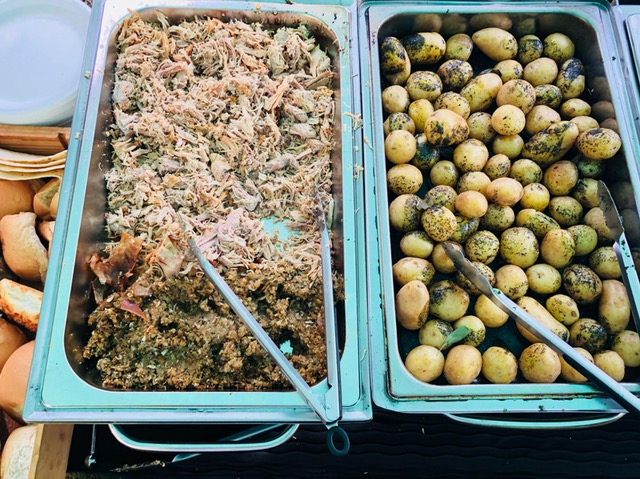 We can supply high quality buffets for all occasions and 3 course meals complete with welcome canapes for more formal celebrations. We will always discuss your preferences in detail and follow your requirements to the letter to ensure we provide your ideal menu that all of your guests and the food is served in the style that best suits your event. If you would prefer a traditional sit down meal, rather than a buffet style service, our own dedicated team of events staff will take excellent care for your guests from the moment they arrive.
Hog Roast Stamford Bridge have the quality, variety and versatility to make your special occasion a day everyone will remember for all the right reasons.