The Best Hog Roasts In Tadcaster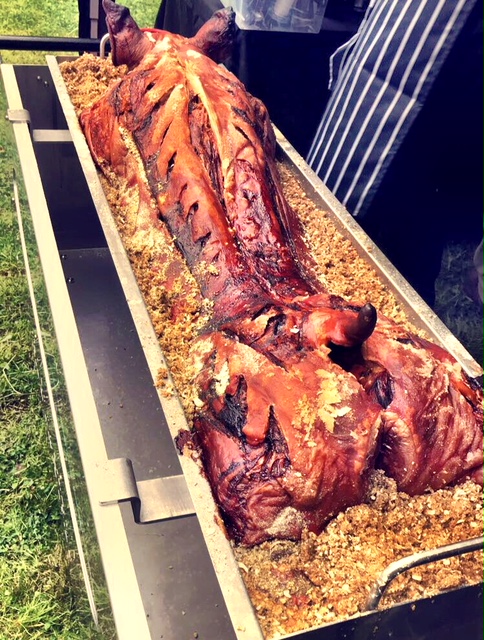 As well as having the oldest brewery in Yorkshire, Tadcaster has had a weekly market since 1270. The oldest building that is still in use in the town however, is The Ark, so named because of its carvings depicting Noah and his wife, which has been used for everything from a butcher's shop to a museum over the years, and now houses Council Offices.
Here at Hog Roast Tadcaster, we also have strong links to the past because we use a cooking technique that is even older than Tadcaster's market. We use this fabulous traditional method because it is by far the best way of cooking meat, especially when it is prepared by one of our highly talented chefs.
Great Food For All Occasions
Here at Hog Roast Tadcaster, we may be traditionalists when it comes to our cooking methods, but when it comes to designing our menus, we are incredibly inventive and can provide a diverse range of contemporary dishes that are guaranteed to satisfy all dietary requirements and please any palette.
We can offer both classic and more exotic flavour combinations depending on your preferences or a combination of both if your guests have varied tastes. We can give you everything from slow-roasted pork sandwiches with our signature apple sauce and crispy cracking, to classy 3 course menus and canapes, and everything in between.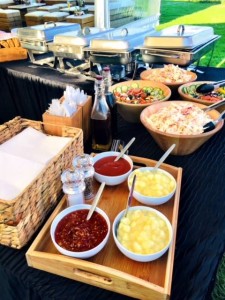 All of our menus can be adapted to fulfil your needs and our service style can be altered to suit the theme and level of formality of your event. We can offer you a truly bespoke service and we invest a great deal of care and energy into every event we cater for.
The Hog Roast Tadcaster team always go the extra mile to make sure your day is perfect and even if we are catering for a very large amount of people, we pride ourselves on our commitment to freshly preparing all of our locally-sourced ingredients at your venue from scratch in front of your guests. Because of this we always arrive several hours before the event is due to take place to ensure everything is perfectly prepared and ready to be served exactly when you want it and in the way want it.