The Best Hog Roasts In Thirsk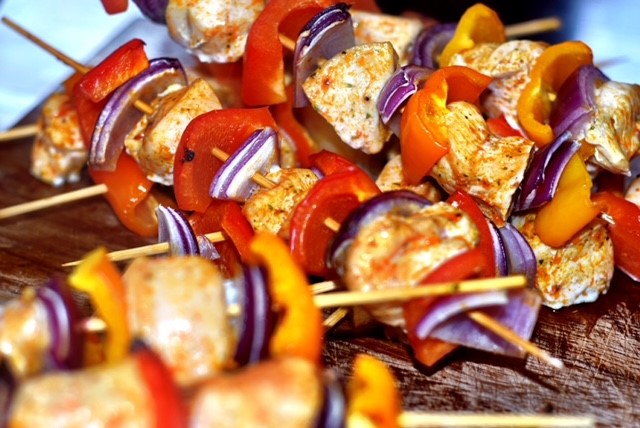 Hog roast Thirsk prides itself on being the freshest and most original catering firm in Yorkshire, we offer a first class service second to none in this field of catering, its something different for you and your guests and will surely be some of the best food you have ever tasted. Hog roast Thirsk want to help you with your catering problems by virtually eliminating them with hassle free top quality cookery that will not be matched on originality, humour, ambiance and service combined and not forgetting the first class food we serve up to you without the hassle of extra staff and such.
If you haven't heard of hog roasting you will be sure to try it yourself once you have heard of the style and flavours this traditional style of cooking but with a modern twist you will be inclined to agree that this is the way forward for original and tasty catering with a difference.  Hog roasting or rotisserie as it is sometimes called involves turning thee meat slowly to ensure even cooking all around the produce, cooking it steadily to make sure the meat stays juicy and above all delicious.
Hog roast hire Thirsk can provide you with your very own spit roaster at your chosen venue with no problem at all, we set the machine up for you and all you do is watch the spit turn and the juices start flowing, how will you season it? In Honey, perhaps Salted or with the huge variety of herbs and spices out there list is endless so pick the flavours best suited to your day and go from there its entirely up to you how you season it so the only limit is your imagination so don't be shy and give it a go.  There really is no better feeling than watching your guests enjoying the food you have prepared and hear them say how succulent and moist the meats are you really will be talk of the town and the envy of all your friends and family so let hog roast hire Thirsk make your day that bit more special than your standard BBQ.
Leaders In Our Field
We want to please and make sure your day whatever the occasion may be will run effortlessly and smoothly with a solid and reliable team at your service, all of our employees are polite, friendly, professional and what we think is most important they're very approachable, they are also happy to answer any questions you may have about what produce we use, where it comes from and the story behind it, every piece of meat and livestock we use has it's own tale to tell which makes the food taste that little bit sweeter. All of our staff are trained to the highest possible standards and are all trained and qualified in all the latest regulations within the food industry. All our produce and meats are sourced locally to Thirsk making sure the chosen meats and produce arrive fresh, straight from the field, unfrozen to ensure the meat is as fresh as yesterday. All our meats are killed humanely and are treated correctly.
With Yorkshire having some of the best farming land the UK has to offer there's no better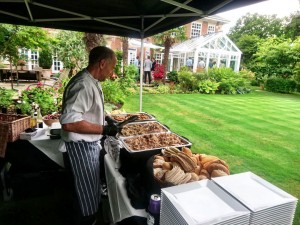 time to combine a piece of quality meat with a quality hog roaster it just makes sense all round and is a match made in heaven. Some of the livestock we use is made for being slow cooked such as Spring Lamb which works well with a slow roaster, the meat is already soft and tender yet when slow cooked for a few hours on one of our world class roasters it takes the meat to another level if that is possible, combine that with fresh mint seasoning and again all locally sourced its a taste to die for. As we have mentioned we only use the best equipment available on the current market and our cookers are very versatile so can cook practically any meats not just full animals if you prefer the smaller dish or perhaps even fish, they are all cooked to perfection by our world class roasters so why wait and order a roaster today.