The Best Hog Roasts in Wakefield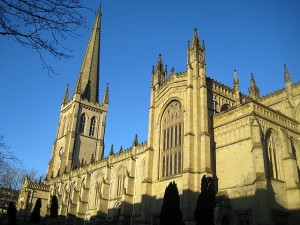 Hog roast Wakefield has always been the pride of great traditional British cooking, has always held a special place in our very own food chain. And whatever was good enough for these fearless men is certainly good enough for us. Hog roast Wakefield know better than anyone in modern catering just how special the hog roast can be. With chains around the country, we are proud to say that we are flourishing in the Wakefield area. The tradition of hog roast Wakefield lives on here, as though part of the history that can be seen at every turn. Wakefield seems well aware of the unique flavour of the hog roast. Of all the various ways that a pig can be butchered, sliced, and cooked, our customers know that nothing beats the spit to cook the meat. That the old ways, in this case, are the best however we have taken the old traditional way of cooking and spiced it up a little bit with some fantastic machinery that seems to perfect this style of cooking even more so than in the past, a great way to ensure that the meat is fully cooked but not burnt and that also the crackling has actually crackled because for me if I was having a hog roast and the pig did not crackle I would definitely be very disappointed luckily all of our pigs do because we coat them in a layer of salt and marinade them with the tastiest of marinades.
Leaders in Our Field
We provide our fantastic flavours for all your hog roast Wakefield events. Are you chairing a convention at a local hotel? Want to wow your audience with a taste sensation after the speeches so that they are sent home happy and with fond memories of the day? Or are you planning a party, a small gathering for friends who are coming to visit the wonderful place you are lucky enough to live in? Maybe you're getting married and want to keep with the traditions of the place, rolling back the years to bring the best flavours available. Whatever your needs, Spitting Pig hog roast Wakefield can guarantee to provide outstanding catering.
For food that can't be matched, service that can't beaten, and traditional tastes that have never been ousted despite all the flavours that now try to rival them, there is nowhere better than Hog Roast Wakefield. Get in touch today we will go through the menus with
you and if you have a budget to work with you will be able to assist you and tailor the food to work within your budget we have something for everyone so don't be put off if you think a hog roast Wakefield will be out of your price range, we are able to work something out for all of our customers. As the scene of a battle in the War of the Roses, and a stronghold for the Royalists during the Civil War, Wakefield can lay claim to strong historical importance from its home in West Yorkshire. It is a place of great historical interest for the people that live here and they are very proud of this too, dubbed the Merrie City back in the Middle Ages, and has survived many setbacks to maintain its importance today, as a thriving market town and inland port. Wakefield is home to nearly 80,000 people, and even though the population is so high each of people that live here are proud of its past, and the way it continues prosper today.
It is difficult to imagine those days of war in Wakefield when you see it as it is today. You can't quite picture the fighting. But one thing you can picture easily is the victors, their celebrations, their food. Great banquets used to follow Britain's bloodiest battles. Mountains of great food piled on tables, everything from the richest and strongest of cheese and fresh fruit, to deer, rabbit, and beef. But you can all imagine what would have taken pride of place on the main table, slowly turning on its spit as the meat cooks and crisps up. Can you see it? Is it making you hungry? Wakefield Subscription Library was established in the year 1786 and is still as popular today as it was then, over the last 100 years Wakefield has been a town of wealth and growth and has expanded dramatically and has developed greatly over the last 100 years.