The Best Hog Roasts in Yeadon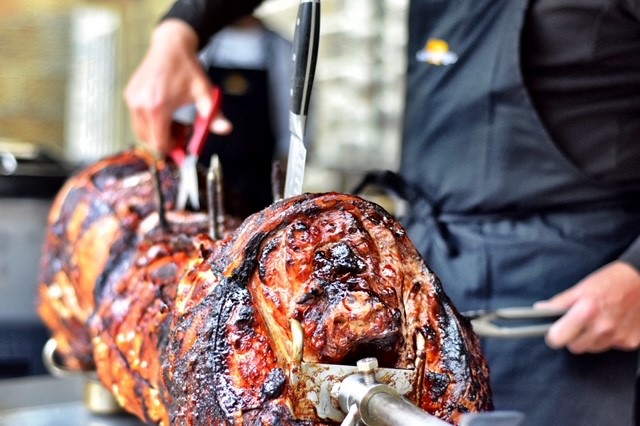 Yeadon may have Leeds on its doorstep, but it couldn't be more different from the busy, cosmopolitan city up the road. Yeadon is a peaceful place full of sandstone buildings constructed from the locally-sourced stone that was once so plentiful in the area, including its majestic Grade II listed sandstone Town Hall.
A bit further out of town, is Yeadon Tarn, a tranquil body of water surrounded by parkland, which is a popular spot for fishing, sailing, birdwatching and even plane-spotting due to its proximity to Leeds-Bradford Airport.
There is plenty to keep you occupied in Yeadon without you having to venture into Leeds in search of some entertainment, and thanks to the Hog Yeadon team, you don't need to venture anywhere else to enjoy some freshly prepared, restaurant standard food either. Our mobile catering team have the experience and expertise to create vibrant, modern dishes, prepared with locally-sourced ingredients and traditional cooking methods in the location of your choice.
Great Food for All Occasions
If you want an elegant wedding reception or more formal private party, but you would prefer to stay closer to home, the Hog Roast Yeadon team can provide you with a menu that is exciting and sophisticated enough to rival any top class city centre eatery at any indoor venue or outside space in Yeadon. We can offer you a full 3 course meal, complete with canapés and table service for a true VIP experience, or if you are planning a more informal celebration, we can present the food as an attractive buffet for everyone to dig in and help themselves.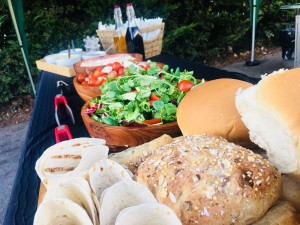 We are also very proud of the fact that we cater for all diets. We may be the best hog roast company in the area, but that doesn't mean we are happy for people to miss out on trying some of our great food just because they don't like pork, don't eat meat or have specific dietary requirements. We have an enticing range of alternative meats, vegetarian dishes and gluten-free substitutes to ensure all of your guests have a lovely meal and a great time.
Here at Hog Roast Yeadon, we can give you the perfect experience and the perfect food for any special celebration and provide it all right on your doorstep.