The latest happy couple whose wedding the Hog Roast Silsden had the pleasure of catering for last week were one of the few brides and grooms we have worked with recently who didn't have to make any changes to their wedding following the imposition of restrictions on social gatherings! For Emma and Jay, they have apparently always been of the opinion that big isn't always beautiful, and with that ethos in mind, they had planned a very low-key yet elegant wedding reception with only their immediate family members and a couple of very close friends in attendance, with a view to having a more informal bigger party with everyone else after they returned from their honeymoon. Whilst their honeymoon did have to be put on hold, the couple's wedding reception, which was only intended to have 14 people in attendance anyway, could go ahead as planned! They were incredibly relieved that they had gone for a smaller wedding from the outset and didn't have to worry about making any changes or postponing it. It also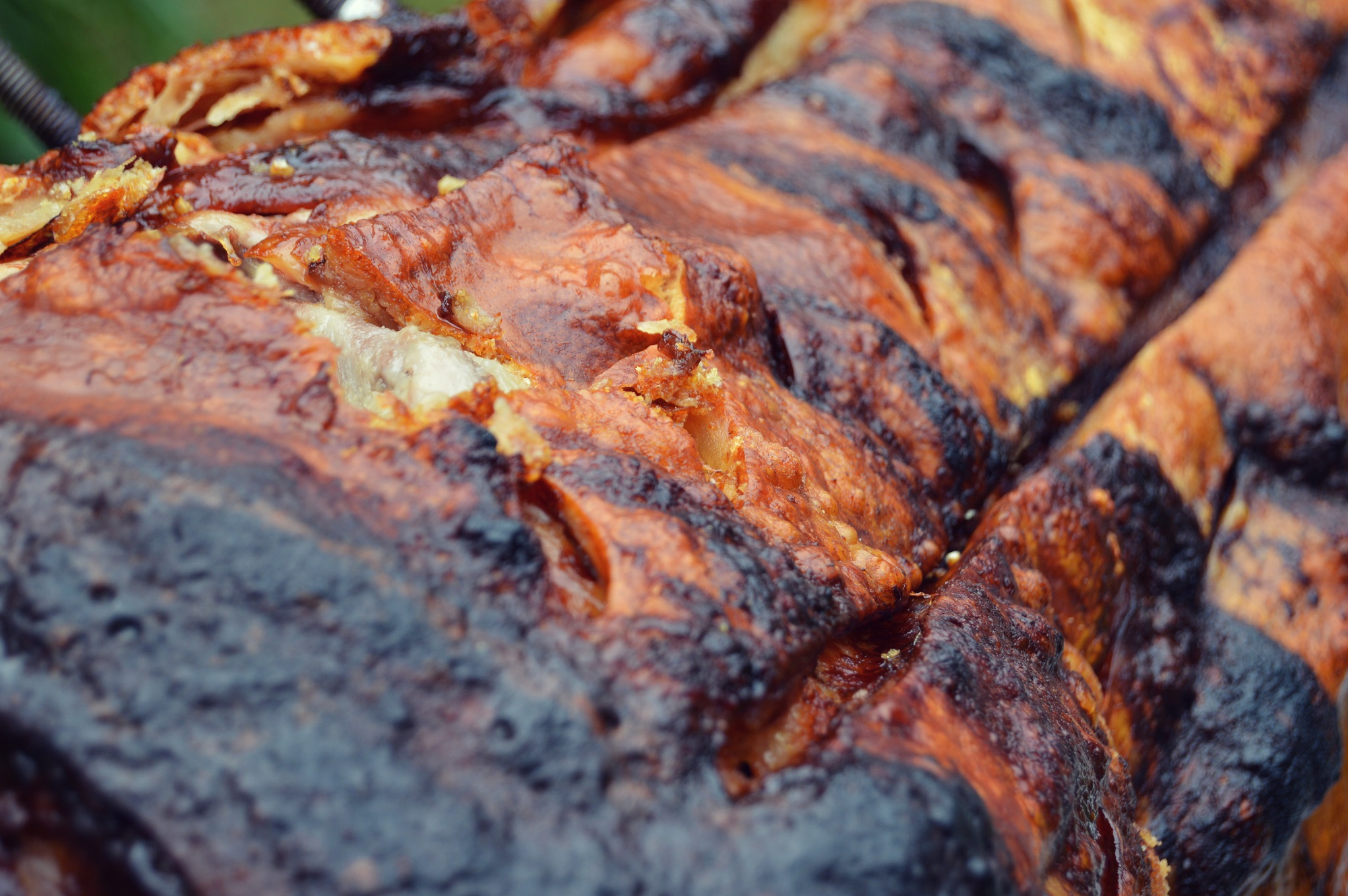 meant that the delicious hog roast wedding feast they had asked us to prepare for their special day, didn't need to undergo any adjustments either. Of course, as we have demonstrated numerous times over the past few months, the Hog Roast Silsden team are more than up to the task of dealing with any required amendments to our food and service style, but we were very happy for Emma and Jay that everything was perfectly straightforward for their wedding celebration!
After the ceremony, the bride and groom and their small wedding party arrived at the venue to be greeted by the Hog Roast Silsden team and a tempting spread of our classic slow roasted pork, a trio of vibrant freshly made salads, including a crispy Thai salad, creamy coleslaw and a refreshing carrot and orange salad with sesame dressing, all accompanied by some buttery new potatoes, elegantly presented and served to the guests at the table. Of course, we still very much had our wits about us to ensure our diners were kept safe and socially distanced, but it was lovely for the happy couple for their wedding reception to go ahead as planned, and they were both very glad that they had chosen Hog Roast Silsden to provide a memorable menu for their wedding day!