This weekend we made the journey down to Flaxby for a small celebration of 150 people to celebrate a business launching successfully. Early morning we packed up all our machines needed, and supplies which we order from the best of suppliers then headed down to arrive late morning ready for a late afternoon serving. All our menu options are professionally crafted to cater to the needs of anyone who'd be present at an event, and the desired options are discussed with the client when they request our services, so we can quickly and effectively plan ready for the day, organisation is key for us so we can provide top quality food.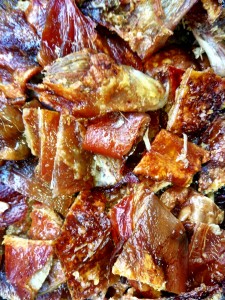 On the menu on this occasion was our luscious aromatic hog roast in Flaxby served with crackling and homemade stuffing and apple sauce, made from the ripest apples available. We also provided melt in the mouth turkey with sage and onion stuffing with a side of fresh cranberries. We also provided a selection of fresh bread rolls and wraps, a selection of homemade sauces to complement any menu item, warm potatoes in herb butter and fresh salads chosen by our chef. This large variety of options means that all guests can have enough food to satisfy their appetite, and we usually find by the end we don't have much food left at all! Even though we cook extra to be safe, guests manage to make their way through most of it, and love doing so.
As serving time arrived we'd already socialised with many of the guests while passionately preparing the food and as we carved into the meat guests poured over to gather everything they could want from the buffet we'd laid out in our decorated serving gazebo and indulge in what they all claimed to be a delightful meal, the food was a hit, especially our hog roast in Flaxby! The day had been a success, after every guest had finished eating, including those who came back for seconds and in some cases thirds, we cleared away and made the journey home, knowing every guest had a full stomach and smile on their face. All in all it was a successful hog roast in Flaxby.