On Wednesday we made the journey to Dalton to provide our top of the range hog at the birthday of one of our previous clients, Adam. This time around he was turning 40, a big event indeed! We arrived at 1 o'clock to prepare for a half seven serving time. With us we brought an unusually large amount of supplies as we had a whopping 200 guests to feed! We had to set up quickly to start cooking off all the food in time and before too long had set up our gazebo outside the venue and the meat was starting to cook after being seasoned.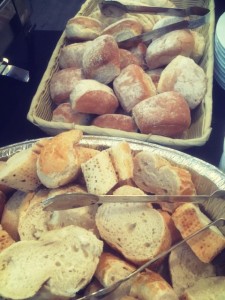 We had a vast array of dishes to prepare so we could feed all our guests and this allowed us to highlight all our chef's talent and the passion put into everything we create. The buffet we were preparing for the guests consisted of a variety of meat options including our spit roasted hog with crackling and homemade stuffing with apple sauce. We also prepared a stir fry as a vegetarian option. Even though all these options were available, we had even more! Fresh crusty bread rolls made by our baker, various salads and homemade coleslaw and potatoes with a herby butter. All these items made to perfection over the course of just over 6 hours, with the aroma becoming more spectacular as time passed!
Serving time rolled around and the guests were in awe over the food, one and all were amazed by our creations and all came back for seconds and many returned for thirds. There was still some food left behind at the end, but no guest could eat any more. Everyone had as much as they could and we received what seemed like endless praise for every item, from our tender succulent meat to our fresh salads. A wonderful event with a hog roast in Dalton!