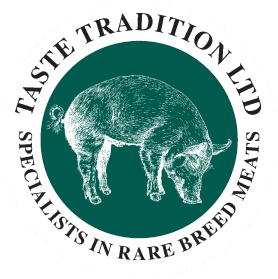 Hog Roast Leeds have been catering in the Yorkshire area for almost a decade now and have learnt that if you want to produce a quality service it is always best to use the highest quality ingredients. Our Hog Roast Leeds chefs, Australian born Jon and Yorkshire born Andy work hard to source all of their produce locally where possible in order to maintain the same high standards for all Hog Roast Leeds events. Jon often jokes that with Hog Roast Leeds the only thing that isn't local is himself!
For Jon and Andy there are two main suppliers they like to use for their events. The first is Taste Tradition Butchers. Nestled in the North York moors national park, Taste Tradition Butchers couldn't be more local to us. By farming their own animals to ensure the best welfare and farming methods, and then selling their own meat Taste Traditional have a real culture of connecting the farmer and the butcher and then us the caterer in a real 'field to plate' ethos. By doing this Taste Tradition Butchers is able to offer the highest quality local meat that they themselves have reared which is something Jon and Andy both admire. It is of no surprise to us that this butchers has gone on to win many industry awards both locally and nationally which really is testament to their high quality produce and service which we like to encompass into our own business here at Hog Roast Leeds.
Our second supplier that we rely on day in and day out is the Hughes Family Bakers. Having become established as a family business baking together in 1925, Hughes Family Bakers are still working together all these generations later and really strive to produce exceptional products which we utilise at all our events. Using local produce where possible Hughes Family Bakers are able to produce a whole range of quality loaves, teacakes and not to mention the fantastic fresh creams and confectionary. What's even better is they are able to deliver on a daily basis meaning using Hughes Family Bakers actually helps make running our business easier!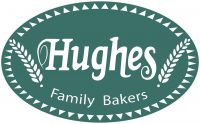 Here at Hog Roast Leeds we really love to support local businesses and hope to continue to work with both Taste Tradition Butchers and Hughes Family Bakers for many more years to come!