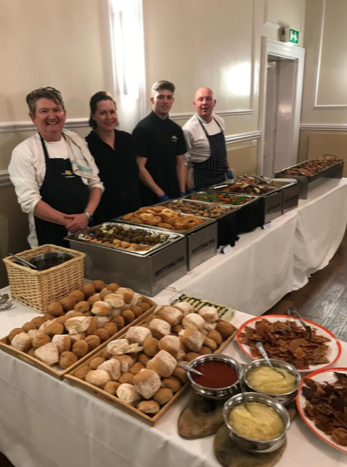 Here at Hog Roast York, we understand that every event is different, and each one comes with its own unique set of circumstances and requirements. That's why we offer a free consultation service, so you can come and discuss your event with us, a team of experienced professionals who knows what it takes to make your event run smoothly. However there is one type of event that trumps them all when it comes to complexity, and that is a wedding. Usually with higher numbers of guests and multiple servings of food, weddings can be a nightmare to organise, especially for the bride and groom. Yet this all in a day's work for our marvellous team at Hog Roast York..
In the recent weeks, our catering managers Jon and Andy were set the goliath task of catering for a wedding that lasted the entire day. Not only did the happy couple want our famous Hog Roast to wow their guests, they wanted everything, from breakfast, to canapes, to table displays and cheese boards. Easier said than done for a guest list of one hundred and twenty!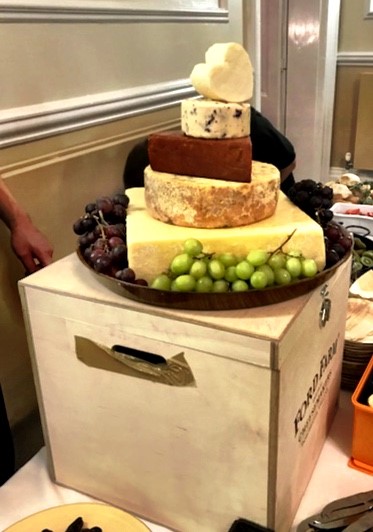 The team at Hog Roast York were on hand from the early hours of the morning, as they set up the serving stations and laid each of the tables with cutlery and exquisite table displays. Following that at the reception our waiting staff roamed with a selection of canapes for guests to nibble at. Amongst the options were our selection of mini Indian snacks, The scrumptious King Prawns of the Spicy Thai Chicken Kebabs. The Hog roast was served buffet style with chefs carving the meat and guests helping themselves to their choice of veg.
Following an afternoon of dancing and drinking, the team at hog Roast York laid out a cheeseboard in the evening, and of course the wedding cake was served. The team tidied away discreetly and quietly as the party resumed, and left the guests to enjoy their night after a job well done.