Covid, restrictions and lockdown has seen Hog Roast Carleton not really working for the past year. The odd jobs over the summer when the country was given false hope in 2020 and corporate work has been occasional. It has given Hog Roast Carleton time to reflect on their menus and methods.
One menu that has been focused on is the Southern-Slow Roast. A very popular winner with many customers and their guests.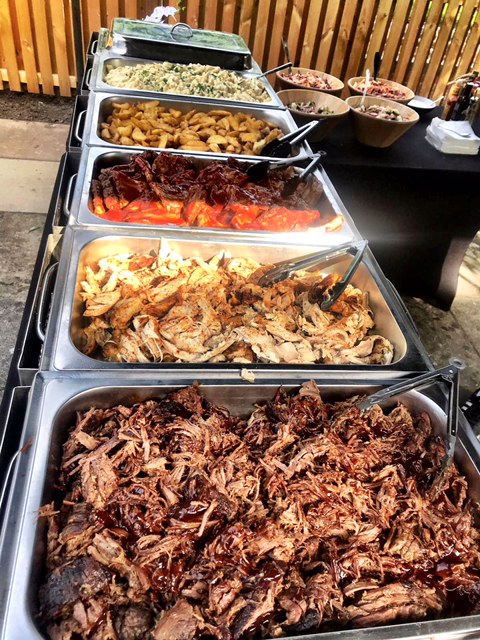 The main way this menu has been revamped is via the flavour and the source of the meats. For example, the 24-hour Texan BBQ beef now has a flavourful dry BBQ rub which Hog Roast Carleton coats on the brisket before slow cooking for 22 hours. In the final two hours of cooking, the Texan-styled BBQ sauce marinade is added. The beef like always falls to pieces it is that succulent and tender but, the flavour is that more intense and scrumptious! A meat that melts in the mouth with a sensational taste in every bite! Is anyone else's mouth-watering?! In addition, our new supplier of meat has meant that the BBQ pork spareribs are extra meaty; Hog Roast Carleton has found the ultimate sparerib with a wonderful marinade! The marinade is more of a Chinese-spiced BBQ flavour, something different but completely indulgent! You seriously need to try it!
The menu has seen additional choices of side dishes as well. Homemade creamy and fresh potato salad has been added. Soft new potatoes cooked in herbed butter and left to cool then added to a mixture of mayonnaise infused with a little lemon zest and finely chopped spring onions and chives. Definitely something that will be enjoyed by anyone lucky enough to have it on the menu! Halloumi skewers have been created as an official option because of how well-loved they were by vegetarians and other guests alike. A colourful medley of Mediterranean vegetables and halloumi chunks coated in a sprinkling of Cajun spice and enjoyed with a drizzle of sweet chilli sauce – yummy!
You must try it, an amazing flavoursome menu with professional and friendly service, book now!