Baby showers are a relatively new celebration to be held in Britain but have been popular in other parts of the world for decades. A baby shower is a celebration held by the mother-to-be, where she can be surrounded by her friends and family. In many cases, the guest list is entirely female, and it can be a great bonding experience with games, cakes and gifts, as you prepare for the birth of your baby. Here at Hog Roast Kippax, we offer a great selection of menus that are excellent for baby showers!
Last summer we catered for Amy's baby shower, as she prepared for the birth of her first child- a beautiful baby girl! Amy wanted her baby shower to be very feminine and elegant, with lots of canapes and finger foods, as well as plenty of dessert options. We created a delicious buffet-style menu for the event, paying close attention to Amy's favourite dishes and desserts.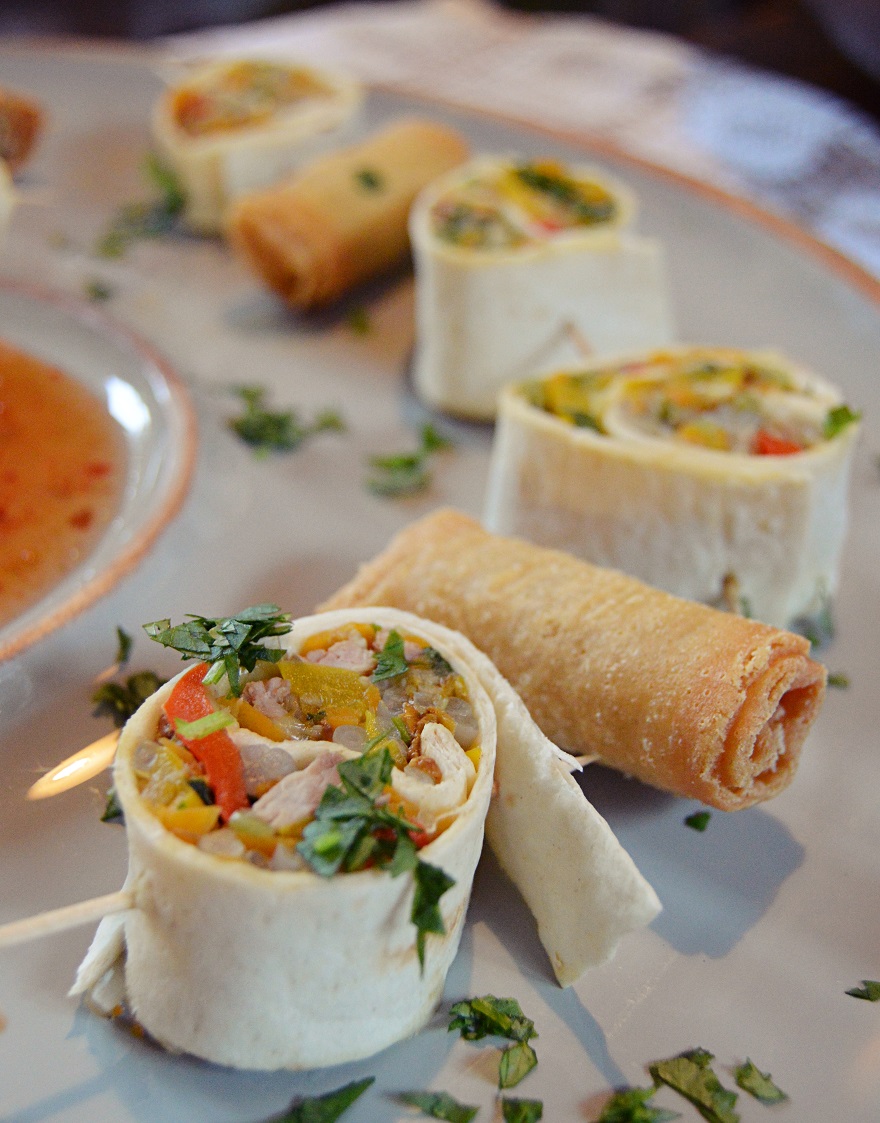 On the day of the shower, we arrived at the venue well in advance to cook and prepare our dishes. Instead of providing our usual Hog Roast Kippax slow-roasted pig, Amy had chosen multiple canapes and smaller dishes to be served instead of a large main course. This made the prep time much faster and allowed us to use our roasting machines to cook a selection of burgers, jacket potatoes and whole-roasted chickens. Along with these dishes, we also served a variety of 'mini' finger foods, including pizzas, quiches and fish and chips. All of our savoury dishes were served buffet style, allowing every guest to fill their plates with a huge variety of options. The guest list for Amy's event was around 50 guests, so we made sure to have more than enough food to satisfy every guest… with lots available to take home as left-overs!
The star of Amy's baby shower was the wide variety of desserts we provided. We offered a range of individual desserts, all served with fresh berries, double cream, whipped cream or ice cream. The desserts included fruit salad, cheesecake, profiteroles and a variety of sponge cakes. The desserts were a great talking point for the afternoon and went down very well, along with Amy's baby-themed party games!
This event was a success, and we are always looking for future events to add to our diary. If you would like to try our Hog Roast Kippax catering, get in touch today!