There's something so intensely magical about the atmosphere of a winter wedding, especially when the snow makes an unexpected appearance, don't you agree?
Well, lucky for us, we were recently able to attend a beautiful wintertime ceremony in the countryside, which benefited from one of our gorgeous hog roast wedding menus. The bride and groom on this occasion, Scarlett and Joshua, had been planning the affair for some months, and way back in February (which now feels like a lifetime ago!), they reached out to discuss culinary plans with our Hog Roast Cragg Vale catering manager, Jon.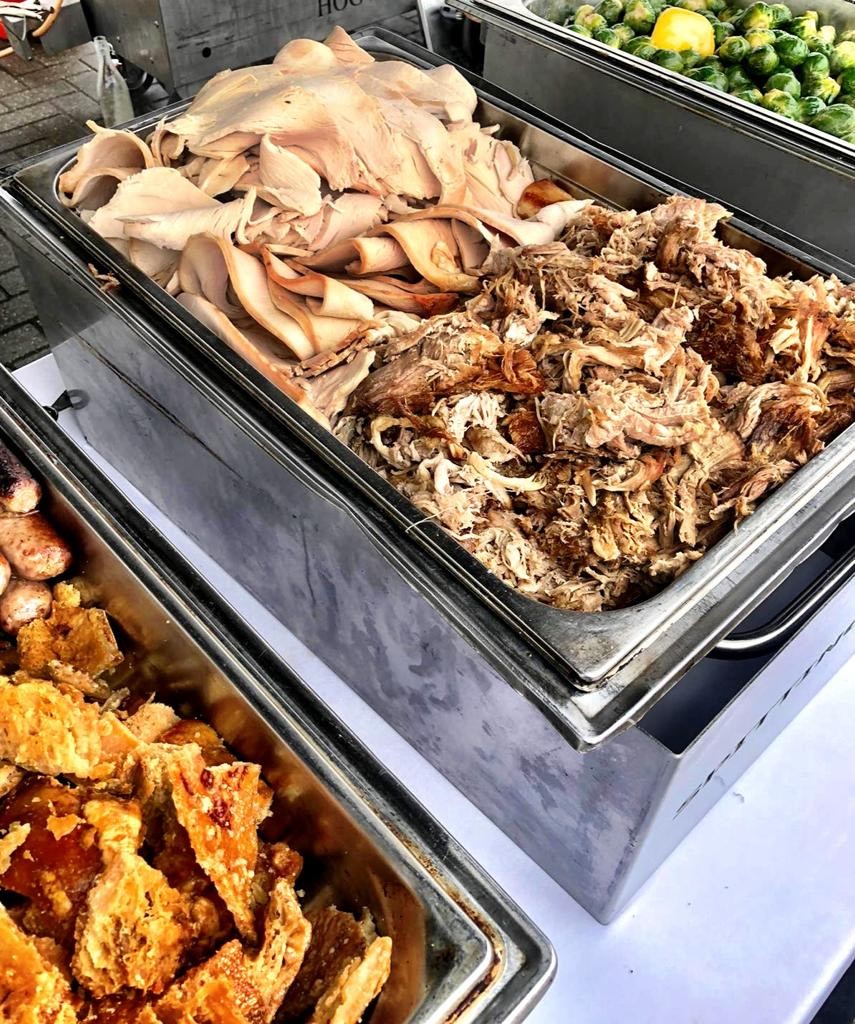 With plenty of dining layouts to choose from, the couple were able to explore several different options before finally deciding to incorporate our ever-popular, wedding menu 2 into their special day. Featuring a collection of beautiful, homemade canapes, followed by a tasty main course and an indulgent dessert option, this menu is perfect for making any couple feel like royalty on their all-important day – which, if you ask us, is exactly how things should be!
Being highly experienced in the catering field, Jon was able to put the clients' minds at ease very quickly, and replace their pre-wedding jitters with complete excitement. But the months before Scarlett and Joshua's big day seemed to all but fly in, and before anyone knew it, the time for celebrating had arrived.
Getting a head start, the Hog Roast Cragg Vale team made the short yet winding trip, which led them deeper and deeper into the forest, until eventually, they were greeted by a sturdy wooden lodge, draped in twinkling fairy lights. Outside, underneath the lean-to, the catering crew lit up the HogMaster and begun roasting the suckling pig and rosemary seasoned spring lamb until both types of meat were tender and juicy.
With a variety of salad options and potatoes to complete the main course, not forgetting the gorgeous nibbles and wedding cake slices dressed in summer fruit coulis and fresh cream, the wedding guests were left stunned by Hog Roast Cragg Vale's acute attention to detail.
What's more, the happy couple got the romantic, white wedding they had been dreaming of, as a light dusting of snow coated the ground.