If you're planning a party or event where you're thinking of having delicious, fresh food featured, look no further than Hog Roast Goole. We'll ensure that your special occasion is handled with professionalism and is one that your guests will remember for a long time to come, regardless of the formality of your function, its location or the number of people you're inviting. We can just as easily cater a casual gathering with just a handful of guests as we can a posh do with hundreds, and as our trusty hog roasting machines are lightweight, easily manouevred and gas-powered, we can cook with them just about anywhere you can think of.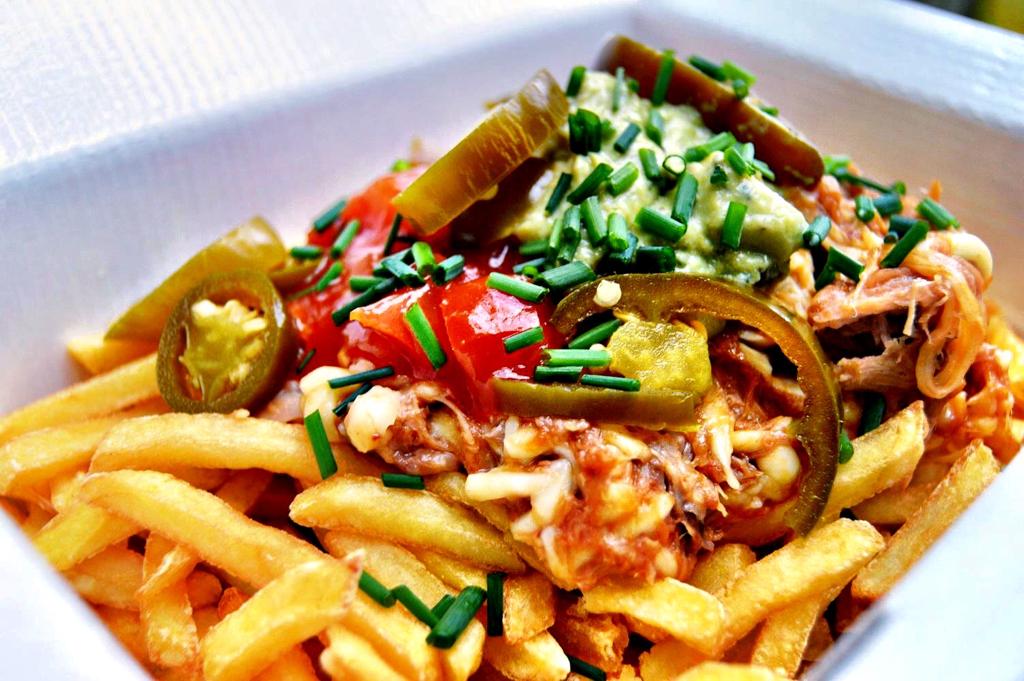 When it comes to our range of machines that we use to cater, they're our own brand and we designed them to be used like conventional ovens, so we can cook much more than just a hog using one. We can use the inside of the machine to cook all sorts of other food, like various potatoes and vegetables, so while the meat's sizzling away on top, you can cook the rest of a plated meal inside if needed. We even have attachments so that food can be barbecued instead, for instance, so a fully-catered barbecue could just be the ticket for your party instead if you like. Plus with various menus on offer, full of additional mains as well as alternative ones, as well as a whole host of canapés, starters, sides and desserts if needed, we have something for everyone invited.
Hog Roast Goole catered Gillian's 50th birthday party yesterday, where the main event in terms of tasty food was something new and exciting that we have added for 2020 – our amazing loaded fries – crispy French fries covered in either our slowly-roasted barbecued pulled pork or barbecued beef brisket, as well as melted cheese, spicy or zesty slaw and jalapenos, as well as a selection of sauces to choose from, to top it all off beautifully.
Our Hog Roast Goole chef and catering assistant satisfied the hunger of all twenty-five guests at Gillian's bash, where our pulled pork loaded fries with zesty slaw went down a real treat and by the end of service, everything in sight had been completely devoured.