The Best Hog Roasts in Grassington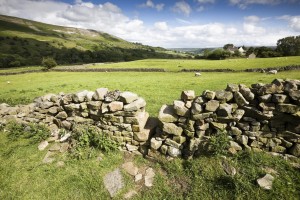 One of our most exciting local jobs was the Grassington Festival this year which took place in June, and not just any June, the wettest June on record. For those of you who haven't heard of the Grassington Festival it takes pace over several days and as a result of the success of selling our hot roast pork sandwiches with homemade apple sauce or stuffing to the festival goers our bookings for next year and beyond have increased vastly and we have many more potential clients visiting our website and making enquiries to hire us. Many aspects of the festival take place in Grassington town itself and there is also the festival in the field part also. It has attracted some big names over the years like Lee Evans, Jo Brand, Ross Noble, The Proclaimers, Boney M and Alan Davies to name a few. Due to its now national notoriety we were very proud and excited to be asked to cater there this year; this was a great opportunity to further expose the business, what we offer and the quality of the locally sourced pork for the hog roast. We took part in the carnival where local people and businesses can have their own float or simply join in on foot through the streets of Grassington.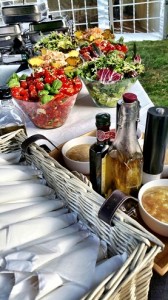 You can become a supporter of the festival or even volunteer to help out next year, or even perform if you have a talent to share. Another very different festival we have hog roast Grassington catered for is the Grassington Dickensian Festival which takes place in December in time for the festive season. Grassington and many of its residents are taken back in time to the era of the shoe shine boys and hot roast chestnut sellers. There is an ice rink, tradition Christmas market to pick up unusual gifts, buskers, and street entertainment. The hog roast hire Grassington fits in perfectly with the traditional Christmas theme, especially when the 'Hog Roast Grassington' team are dressed in Dickensian attire befitting of the event which makes it even more special for us all. I hope you'll agree that there is nothing better than biting into a hot hog roast bun after a turn on the ice rink or hours of shopping for your family and friends in the cold and the dark on market stalls, it will put the fire back inside and bring you that feeling of comfort and good cheer.
Leaders in Our Field
If you are planning to hold a similar event in Yorkshire in the up and coming winter months or even next year, and wish to hog roast hire Grassington one or more of our spit roasting machines to cater for yourselves then look no further than Hog Roast Grassington, we offer superior meat and very competitive rates on hire which we are confident you can make a profit on the sales if you intended to hire for business purposes.
I am a hog roast caterer. It's what I do, it's who I am and everyday I can say I love my job, and not a lot of people get to say that these days. In an era when people have to put up and shut up and be grateful they have a job at all I would whole heartedly recommend starting your own company like I started 'Hog Roast Grassington.' Through word of mouth, great customer feedback and excellent customer service the business has grown and grown and we are now c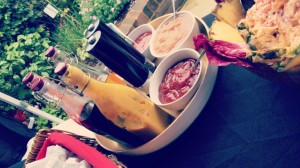 onsidered one of the most renowned hog roast Grassington companies in the country.
Grassington itself is a market town in North Yorkshire, many people believe it to be a village but it has in fact had market status since 1282 due to the regular market which took place here. Lead mining and quarried brought industry to the area in the 18th Century and people also found work in the larger towns nearby whilst preferring to reside in Grassington. Today Grassington attracts visitors to its lovely cobbled square with shops, cafes, pubs and restaurants as well as the Grassington Folk museum. In close proximity to the town is Bolton Abbey estate which is lovely for a summer picnic and a stretch out in the sun by the river and many fabulous weddings are held in the Devonshire Arms named after the former owner of the estate the Duke of Devonshire.