Hog Roast Kirk Deighton catering is the best choice you can make for your party or event, as we have spent many years perfecting both our delicious food and our service too. Our professional chefs and team members will work hard to make your special occasion a great success, whether you need us to provide the food for your wedding day, a milestone birthday celebration, a huge corporate function or a small christening, or anything else that you can think of, as our catering is suitable for every possible occasion.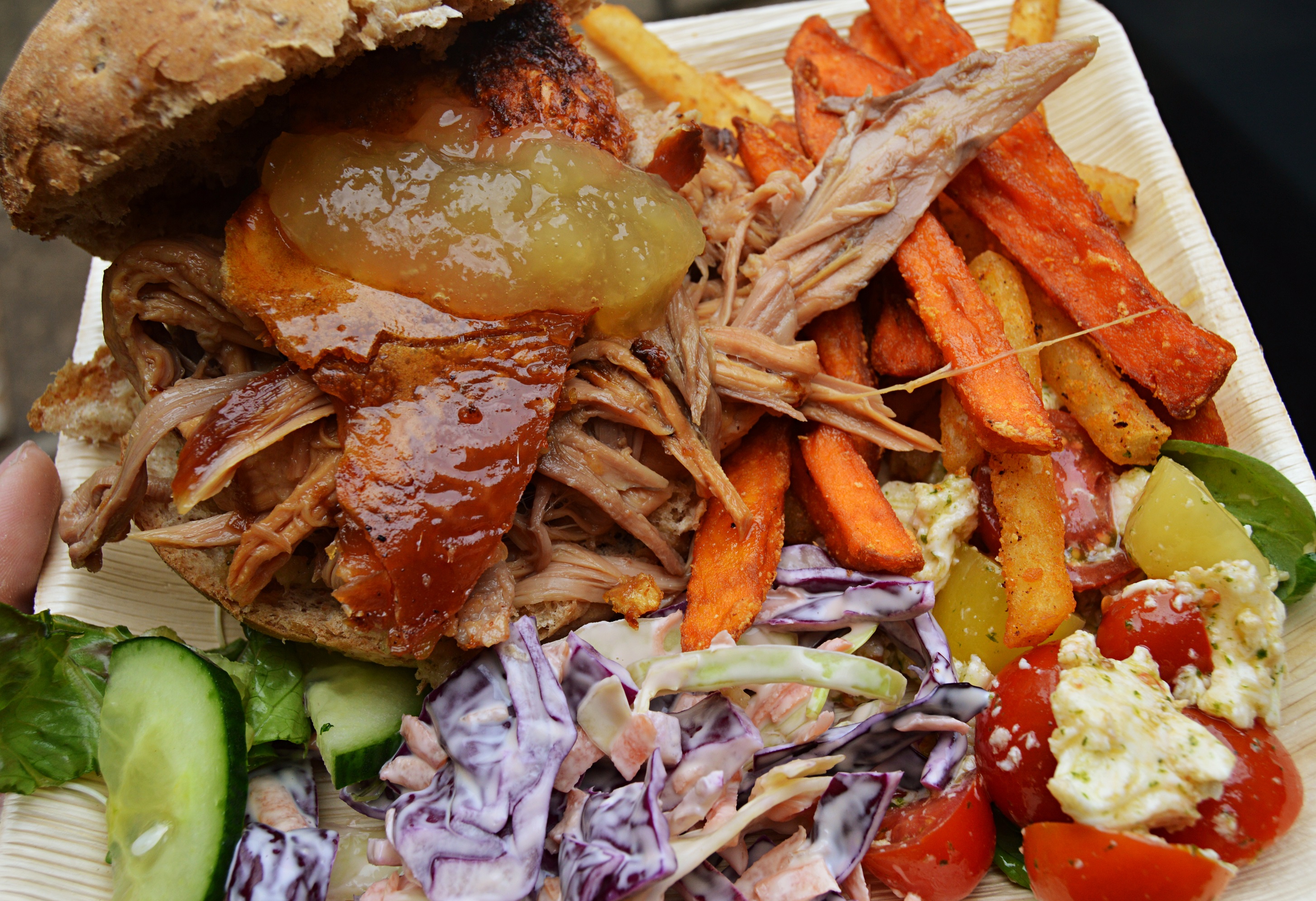 Our trusty hog roast machines are gas-powered, so the location of your event is not an issue, as we don't need to rely on mains electric to cook for you, and whether you're inviting several hundred people or just a few, we will cater with the same high levels of service and cook the same tasty food that will impress you and your guests no end.
For Erica and Joseph's engagement party, they asked Hog Roast Kirk Deighton to create a sumptuous feast featuring one of our winter warmers, which we would serve inside a heated marquee tent at a luxury hotel. While you can choose one of our existing menus for your party or event, we can always help you to devise your own if preferred, and for this lovely couple, that would be a hog roast warmer with meat, crackling, potatoes, vegetables and all the trimmings, and then finished off with a yummy dessert of ours too.
On the day of the party, our Hog Roast Kirk Deighton team members arrived at the stunning venue several hours before service, and we set up our equipment and cracked on with preparing and then cooking the meat. Erica and Joseph had also asked us to cook roast potatoes, green beans, carrots and Brussels, and we knew that our trimmings of apple sauce, stuffing and lashings of onion gravy would complement the meal beautifully.
Later in the day, once the rest of the main meal was all cooking away, we made profiteroles, which we would serve with chocolate sauce, and by 7pm, the guests were enjoying a lovely treat and toasting the engagement of this happy couple.