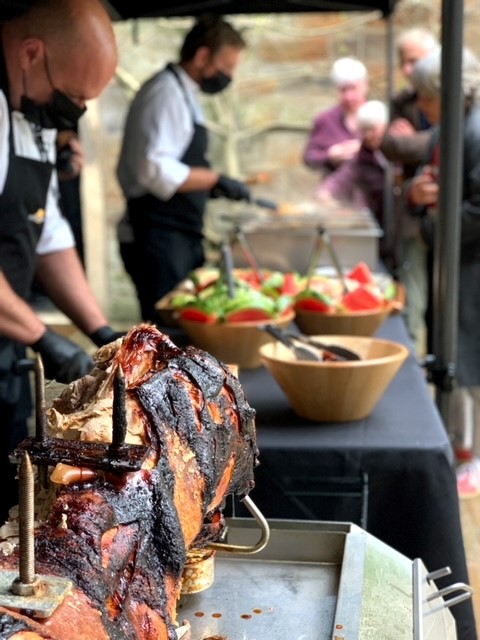 If you need some restaurant-quality food for an event you are hosting, but you don't want to venture into Leeds to get what you want, Hog Roast Normanton have all the answers. We offer expertly prepared food and contemporary menus for any type of special occasion in Normanton and the convenience of being able to stay close to home.
Our cooking methods, multi-functional equipment and incredibly versatile catering experts allow us to provide comprehensive catering services in any indoor or outdoor venue in Normanton for any type of event. We have modern menus everyone will love, with enough variety to satisfy all tastes, diets and budgets, and we always freshly prepare everything on-site on the day of your event.
Hog Roast Normanton Producing Only The Best For Your Guests
If you are a huge pork fan but some of your guests would prefer an alternative, we have plenty of other options to choose from, including organic chicken, sirloin of beef, spring lamb and whole roasted salmon.  All of our meat options can be served alongside or instead of our signature pork and are available across all of our menus, whether you would like a buffet or 3-course meal. We have a sumptuous range of seasonal side dishes, starters, desserts and canapés, combining both classic and contemporary flavours that would rival any modern city centre restaurant. All of our courses also include a wide range of vegetarian dishes and all of our dishes can be adapted to meet the particular dietary needs of your guests, such as the provision of gluten-free bread products for example.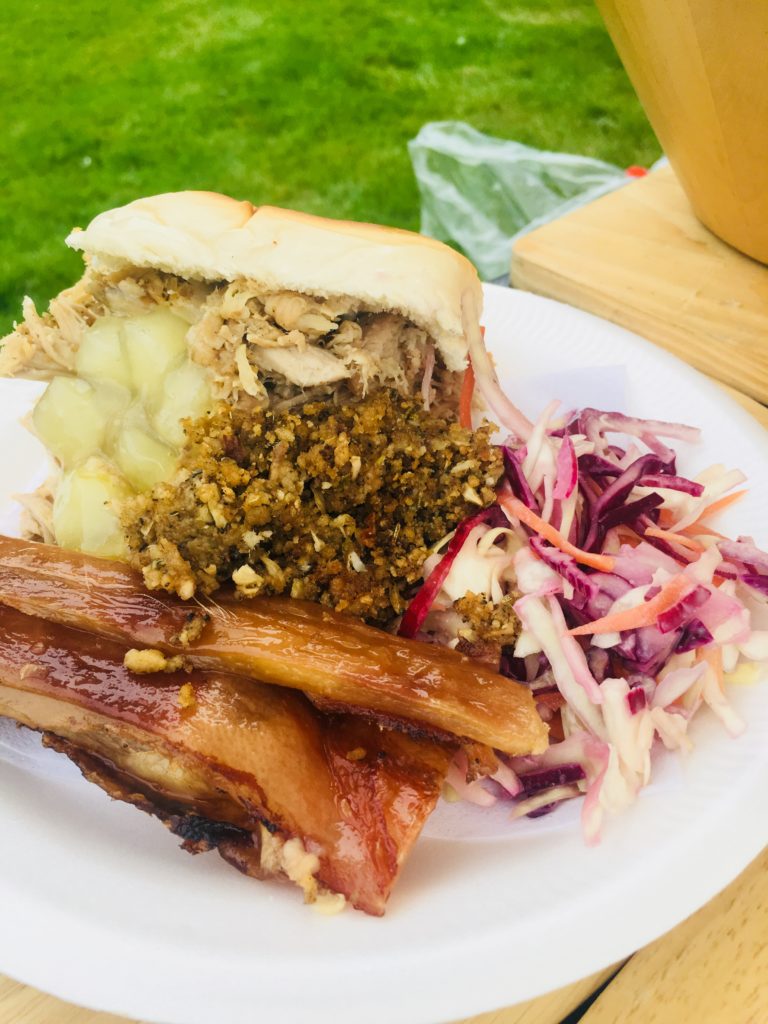 Here at Hog Roast Normanton, we are very discerning about the quality of our ingredients and we only ever source our produce from the best home grown fare available. We only ever select the best ethically-reared meat, organic fruit and vegetables, and free-range dairy products and we never cut corners in any element of our menus, no matter how small.
As well as having an extremely talented catering team, we also have an equally skilled events team who will provide front of house duties and table service for more formal occasions, ensuring you and your guests relax and enjoy yourselves, without having to lift a finger. If you want high quality catering on your own doorstep for any event in the area, Hog Roast Normanton will exceed your expectations on every level.