We've just had some more great feedback from the latest very pleased people to hire one of our popular Hogmaster machines! This time it was hired by Mark and David, the brains behind a winter wonderland pop up ski lodge bar. As everyone longs for snowy nights huddled by the fire at this time of year, they decided to give their patrons what they wanted by recreating the feel of an alpine ski lodge at their own local Christmas market.
For their launch night they wanted to provide to tasty, heart-warming food that was something a bit different, but not too labour-intensive due to the other demands of running a busy bar. They decided on a hog roast machine and they were very glad they chose our Hogmaster!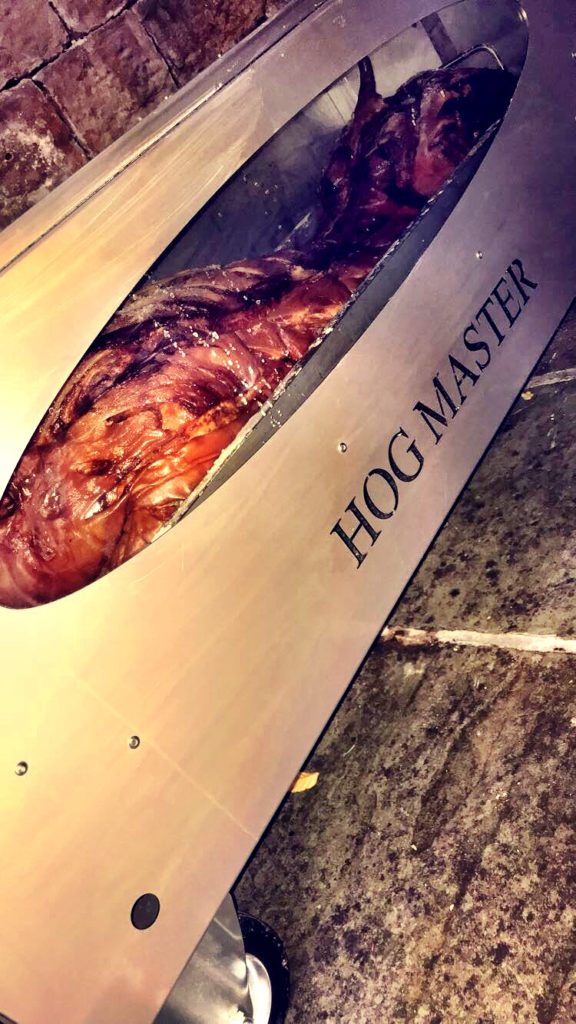 Our knowledgeable customer service team talked them through the very straightforward hiring process and assured the boys that they would be amazed how easy the Hogmaster would make it for them to feed a large crowd some great food without having to sweat over a hot stove all night!
We delivered it promptly and after giving Mark and David some essential tips left them to get on with planning their winter wonderland opening night!
When we arrived to collect it the next day, they were full of praise for the Hogmaster and didn't seem very keen to part with it! They couldn't believe it could cook 75kg of meat in one go, providing perfect-slow-roasted pork for their hungry diners for the entire night without having the scrimp on the portions.
They also loved the added touch of the heatproof glass panel, which allowed their patrons to gather round to watch the meat cooking, as well as being able to savour the delicious aroma. They said it really added to the ambiance they wanted to create and made the atmosphere even more sociable and cosy.
Top marks all round for the Hogmaster and they both felt it contributed enormously to the success of their opening night. They told us they will definitely be hiring their new favourite piece of cooking from us again in the not too distant future!