Ladies Night is the highlight of the race course calendar; it always brings out the best dressed ladies in their droves. Hog Roast Beverley were absolutely delighted to be hired by their latest clients to cater their prestigious Ladies Night party.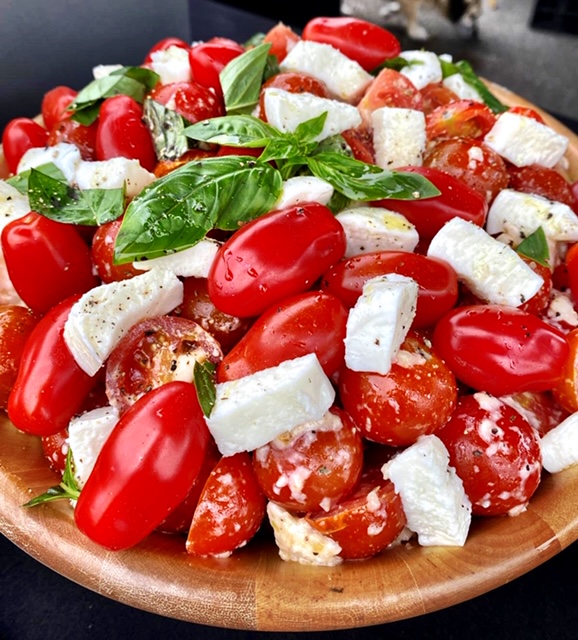 There was a guest list of 180 ladies who would be ready to rock the night away with good company, great music and the very best foods. The clients worked with the Hog Roast Beverley team to concoct a semi-formal dining experience for their guests.
All the food would be prepared fresh on site in the hours leading up to the event. The Chef and assistant would work closely together to ensure that all the delicious dishes would be ready in time for the 7pm serving time.
Experienced Hog Roast Beverley wait staff would serve canapés as the guests mingled at 7pm. The lucky ladies would have five choices of canapés: vegetarian mini pizzas, mini quiches, chicken satay, an Indian selection and feta skewers.
Once the canapés had been eaten the guests could find their way along the buffet table where the chef, assistant and wait staff would all be on hand to help the guests get what they would like from the buffet table. The guests could choose between a Classic Hog Roast, complete with crispy crackling, apple sauce and stuffing. Alternatively they could have a vegetarian alternative. Both were served with soft floured rolls and a selection of tasty sauces. Also at the buffet table was couscous, fresh coleslaw, a dish of classic Caesar salad and mountains of new potatoes that were roasted with sea salt and rosemary.
Once the crockery from the main course had been cleared away the wait staff served puddings to the tables. The guests had two choices: rich chocolate profiteroles or zesty, individual lemon tarts. These could be served with fresh cream if the guests want.
After all the dishes were enjoyed by the glamorous guests the chef, assistant and wait staff all worked quietly together to gather the china crockery and cutlery the guests had used. These had been provided by the Hog Roast Beverley team and would be washed and reused for future events; likewise they gathered all the rubbish and would dispose of it responsibly, as part of the catering package paid for by the clients.